Show Up: Answering the Call
Showing up is a practice that we practise in our everyday life when we choose to show up as our Unique Self in our life. It means giving our Unique Gifts and answering the call of our lives that only we can answer.
What does it mean to answer the call?
To answer the call is to respond to the call that lives in you, as you, and through you, of your Unique Self. The unique individualized expression of essence that is you calls you, invites you to find your vocation—the claiming of your unique voice in the world. To find a voice that is yours, not imitative, you have to inhabit your Unique Perspective.
Your Unique Perspective is your particularized way of looking at the world, the angle at which you look at reality that opens a space of insight open only to you alone. There are shared spaces of insight; we can all look at the same book or bush, but ultimately we are all looking at it from a different angle. We have a common language. Your perspective is inescapable; it is the prism through which you experience reality.
What emerges from your Unique Self / Unique Perspective is a set of pleasures, unique skills that you have in the world, unique proclivities, capacities, all of which come together to reveal Your Unique Gift. It is available to the world through no one else but you. To know that you have a Unique Gift which is desperately needed by All That Is. No one else has the capacity to give that gift. This is a realization that changes everything.
This content is restricted to site members, you need a
FREE
membership to view the full content.
If you are an existing user, please login
Click here
.
New users may register below
Click here
.
X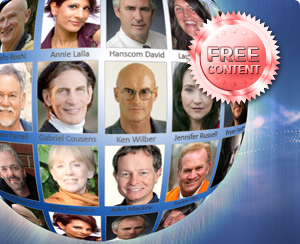 Free Membership
Premium Membership