Open Up: The Practices of Love
The practices of Opening Up are the practices of 2nd person love, relationship and we-space as well as the practice of being held by and praying to the Divine in 2nd person.
Let's start with a meditation you can practise in every moment of your life:
"Open, Not Closed" Meditation
We are going to practice opening.
Feel your heart, beating deep in your body, and relax open as if you are offering your heartbeat to the world. And, let this be the opening that you make again and again every day, opening your heartbeat to the world. Conjure up, bring to mind, who do you love, with your heart open, and how deeply do you love? And what are your plans for tomorrow? Are they open as the Unique Self outrageous lover?
And know that in some "now moment," which is just as real as this moment right here and right now—just as real as this present moment—in some "now moment" your life will end. Are you ready for your death? Did you love outrageously? And if you loved outrageously, then you can start right now. Because when you love outrageously, you re-weave all of the past, you reconfigure everything that has happened. When you love outrageously, you fearlessly walk into the portal of transition which we call death, and right now, in this very moment, you are either opening or closing. You are either living as a gift to all, or you are closed, cut off from the all.
Listen to the meditation from the Awakening Your Unique Self Telecourse and read further below:
This content is restricted to site members, you need a
FREE
membership to view the full content.
If you are an existing user, please login
Click here
.
New users may register below
Click here
.
X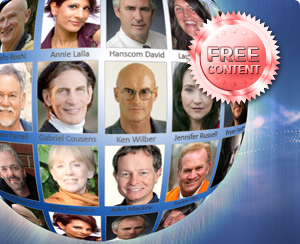 Free Membership
Premium Membership