Evolutionary Spirituality
Marc Gafni in this video teaching on Evolutionary Spirituality:
Evolutionary Spirituality is making an important contribution. My teachers are all evolutionary mystics, a term that's been used in the academic scholarship of Hebrew mysticism. Evolutionary mysticism is the sense that I am participating in the evolving All, the evolving process.

It might be fair to say—and we actually coined this term in a beautiful phone conversation between myself, Ken Wilber, and Andrew Cohen—we were talking about the relationship between the earlier evolutionary thinking in Kabbalah and evolutionary spirituality, and we called Kabbalah a kind of proto-evolutionary spirituality. At the time when the great Kabbalists were writing the key evolutionary tracts—the later phases of the Zohar in the 13th cenury, the key teachings of Luria in the Renaissance, the notion of the evolving biosphere wasn't in play. There are glimmers of the idea in the most esoteric of texts, but there was no empirical evidence for it and it wasn't really in consciousness at all. It came into consciousness in the hundred years before Darwin, and Darwin crystallizes it and it explodes into public culture as one of the four great ideas of the last 200 years. So clearly evolution itself is evolving. We are understanding that all levels of reality are evolving.
The notion that there is an evolution of divinity itself is a core feature of Lurianic thought. My colleague in Jerusalem, who wrote a fantastic doctorate on Luria, quotes Nikos Kazanzakas to summarize Luria's doctrine of the evolution of God: "We are the saviors of God." What he means is that God is evolving. There's something new that is being created that didn't exist before. There's an evolution of divinity.
This content is restricted to site members, you need a
FREE
membership to view the full content.
If you are an existing user, please login
Click here
.
New users may register below
Click here
.
X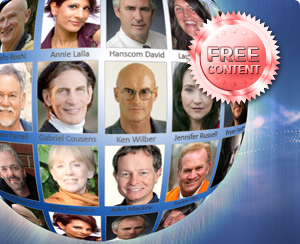 Free Membership