Join these two exciting authors as they discuss the Uniquely purpose-driven life in a post-fundamentalist environment for the creation of a better world.  In this dialogue, Richard Barrett, author of What My Soul Told Me, The New Leadership Paradigm, and Building a Values Driven Organization, discusses the ways the soul gives us our direction in life. He gives an overview of the seven levels of the Barrett index and his personal values assessment and describes the soul's role in connecting us to one another.  Dr. Marc Gafni, author of the recently published Your Unique Self: The Radical Path to Personal Enlightenment and Radical Kabbalah (two-volume set), adds to their combined map the five selves from Unique Self development along with the three levels of evolution.  Marc also brings to the conversation the role of the Eye of Spirit or the Eye of Heart, which moves beyond the Eye of Sense and Eye of the Mind. When these frameworks are brought together, they create the context for a sturdy values assessment and a means for liberating individuals, organizations, and nations from entropy.  Richard and Marc conclude this dialogue with audience participation and two exercises that you won't want to miss""one to discern Unique Self from separate self and one to find out what the Unique Self is inviting each one of us to do. Be sure to tune in for all three dialogues in this groundbreaking series:
Dialogue One, April 27 @ 10am PT (1pm ET):
"The Unique Self and Soul Activation: The Path of Personal Transformation"
Dialogue Two, May 18 @ 10am PT (1pm ET)
"The Unique Self and the Organizational Success: The Path of Organizational Transformation"
Dialogue Three, June 15 @ 10am PT (1pm ET)
"The Unique Self and Societal Development: The Path of Societal Transformation"
Richard Barrett (FRSA) is an author, speaker and social commentator on the evolution of human values in business and society. He is the Founder and Chairman of the Barrett Values Centre and an internationally recognized thought leader on values, culture and leadership. He is the creator of the internationally recognized Cultural Transformation Tools (CTT) currently being used in 60 countries to support more than 4,000 organizations and leaders in their transformational journeys. He is a Fellow of the World Business Academy, and Former Values Coordinator at the World Bank.
This content is restricted to site members, you need a
FREE
membership to view the full content.
If you are an existing user, please login
Click here
.
New users may register below
Click here
.
X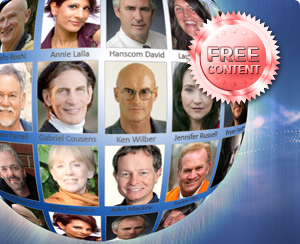 Free Membership