In this beautiful and deeply moving series of short videos from 2008 from the Treblinka death camp, Dr. Marc Gafni tells us the story of Kalonymus Kalman Shapira, Rebbe of Piaseczno, who–after his whole family was killed by the Nazis–kept on teaching and loving and writing down his sermons to his students in the Warsaw Ghetto. When he became aware that the end of the Ghetto and its inhabitants was near, he buried the book in a canister. This canister was found after the end of the war and the book was published in Israel in 1960.
In one of the teachings of this last Polish Hasidic Master–as Dr. Marc tells us here–he asks himself: "What is the internal vibration of the Divine?" In Jeremiah, God speaks: "In the inner places, I cry." Yet, in another place, it is said that in God's inner places, there is joy and laughter.
Dr. Marc reminds us here that "in the inner space between the contradictions–that is where God lives." And he narrates further that the Talmud, in the Tractate Hagigah, states about this: "That is in the inner house. That is in the outer house."–without telling us which is which. Most Kabbalists read this–like a classical Vedanta, non-dual position–that in the inner places God is not affected by the world. So, in the inner places, God is all joy and laughter.
Not so, the Rebbe of Piaseczno"¦ Read the partial transcript of the story as told by Dr. Marc Gafni:
This content is restricted to site members, you need a
FREE
membership to view the full content.
If you are an existing user, please login
Click here
.
New users may register below
Click here
.
X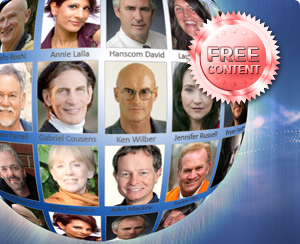 Free Membership