In this last video of our seven-part dialogue series, our two authors (Your Unique Self and Conscious Capitalism) discuss the issue of shadow – both in the context of our personal life as well as in the context of business. In our modern world the narrative of business seems to have become the shadow story, while its heroic part of creating value for humanity and the world has become hidden.
Additionally, Dr. Marc Gafni brings the Unique Shadow into the discussion that can be easily recognized as the personal core-issue in each and every one of us that hints to and – when looked at – leads us back to our unlived Unique Self.
John Mackey is Chairman and CEO of Whole Foods Market, as well as the Co-Chair of the Center for World Spirituality Board of Trustees.
Don't miss this or any other video of this series on our website or the Whole Foods Blog.
This content is restricted to site members, you need a
FREE
membership to view the full content.
If you are an existing user, please login
Click here
.
New users may register below
Click here
.
X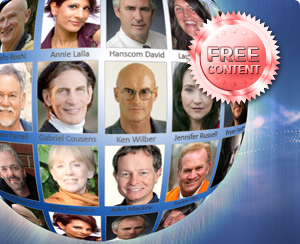 Free Membership