Listen to our two leaders, John Mackey, Chairman and CEO of Whole Foods Market, as well as the Co-Chair of the Center for World Spirituality Board of Trustees and co-author of Conscious Capitalism, and Marc Gafni, director of Center for World Spirituality and author of Your Unique Self and many other books, while they are telling each other stories on obligation: the negative usage of the word in our modern world that means being obligated by external forces to do something that I don't really want to do, and the new meaning that Dr. Marc "feels obligated" to bring into the world: an obligation that means the deepest joy of living our Unique Self. Don't miss this or any of their other discussions from this series, which are available on our website and at the Whole Foods blog.
This content is restricted to site members, you need a
FREE
membership to view the full content.
If you are an existing user, please login
Click here
.
New users may register below
Click here
.
X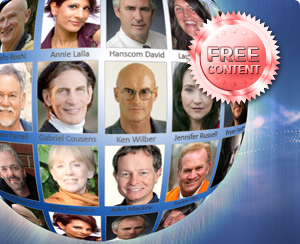 Free Membership