by Mariana Caplan
Originally posted here on the Huffington Post, 8/13/2011.
Many people get disillusioned on the spiritual path, and it is not because spiritual practices and approaches are not effective -- they are. If we sincerely engage spiritual disciplines -- whether meditation, contemplation, yoga or prayer -- our practices will bear fruits. We will have more experiences, insights, moments of connection with presence, oneness or divinity. The problem is not spiritual technologies and practices. Spiritual teachers do not routinely fall into scandals around power and sexuality because the practices they engage and teach do not work. Spiritual students do not become disillusioned with spiritual life because they are not practicing sincerely enough. If we look closely, we see that these practices do work, and that part of our lives actually are improving.
So why isn't this making us ultimately happier? Improving our relationships? Diminishing our reactivity? Depression? Anxiety? Through working with hundreds of spiritual teachers and practitioners in the western world, I am convinced that spiritual work alone does not address many of our deepest psychological knots and traumas, nor does it provide tools to address our wounds in relationships that block us from fulfilling our deepest longings, dreams and spiritual possibilities.
We get stuck because we have not integrated the psychological wounds and traumas that live within our bodies and keep repeating themselves again and again through unfulfilling, if not self-destructive, behaviors and dramas in our lives. We engage in spiritual bypassing, hoping against our often-better judgment, that our spiritual practices will remove our unpleasant emotions or help us to transcend our relationship challenges.
This content is restricted to site members, you need a
FREE
membership to view the full content.
If you are an existing user, please login
Click here
.
New users may register below
Click here
.
X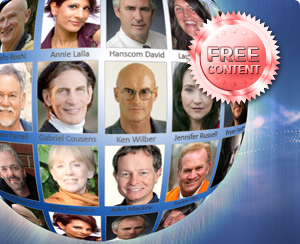 Free Membership
6

Responses to "Why Spirituality Needs Psychology"