October, 2011
by Mariana Caplan
"We become skillful actors, and while playing deaf and dumb to the real meaning of the teachings, we find some comfort in pretending to follow the path."
~Chogyam Trunpga Rinpoche
Given that global culture has been turned toward materialistic values in a way unprecedented in human history, it is inevitable that this same ethic would infiltrate our approach to spirituality. We live in a culture that values accumulation and consumption, and it is naïve of us to assume that simply because we are interested in spiritual growth that we have relinquished our materialism -- or even that we necessarily should.
There is nothing wrong with having an "om" symbol on your t-shirt or being an avid practitioner of meditation while also enjoying moneymaking and big business, but it is useful to explore, understand and check your integrity in relationship to your choices. Spiritual materialism is not a matter of the things that we have, but of our relationship to them.
This content is restricted to site members, you need a
FREE
membership to view the full content.
If you are an existing user, please login
Click here
.
New users may register below
Click here
.
X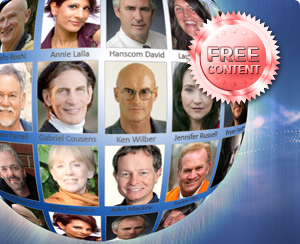 Free Membership