by Trevor Malkinson
A Spark Can Set a Field on Fire
On December 17, 2010, a Tunisian street vendor named Mohamed Bouazizi set himself on fire. Bouazizi had been the main provider for his family since the age of 10, selling vegetables everyday in the market (1). For years he'd been bullied, harassed and humiliated by police; it was almost a daily occurrence. They would take away his scales or his produce, or fine him for not having a permit, which was basically a bribe because no permit was officially needed. The country of Tunisia had been under an authoritarian regime for twenty-five years, and corruption and nepotism were rampant. A vast majority of the country's wealth was in the hands of a small elite group, most of whom were blood relatives of President Ben Ali. On December 17 Bouazzi was harassed again, this time physically. And this time he'd had enough. After his request to speak to a local official was denied (as usual), Bouazzi bought some paint fuel, sat down outside the government building of the same unavailable state official, doused himself in the flammable liquid, and lit a match heard round the world.
As we all know now, this act by Bouazzi sparked an immediate uprising in Tunisia, one that spread to many other countries in the region and, at the time of writing, continues to spread. The conditions for this revolutionary outpouring have been in place for some time. The people of Tunisia, and Egypt, have long been disgruntled, and opposition groups had been quietly forming on sites like Facebook and elsewhere for several years (2). But it was Bouazzi's desperate act of self-immolation that broke the dam open into virtual release. It's hard for us to fully grasp the severity and totality of this kind of deed; it seems so radical and so awful. In one single snap of the fingers, this action negates all the core fears of our self-interested separate self- fear of pain, fear of suffering, and ultimately, fear of death. This horrific display of burning oneself alive in protest throws into stark relief the total commitment of the person doing it, and the total rejection of the injustice he and others had endured. Something sonic radiated outward on the day of December 17, 2010; in this act of self-negation, in this horrendous self-sacrifice, Mohamed Bouazzi managed to ignite a brush fire throughout the wider whole.
This content is restricted to site members, you need a
FREE
membership to view the full content.
If you are an existing user, please login
Click here
.
New users may register below
Click here
.
X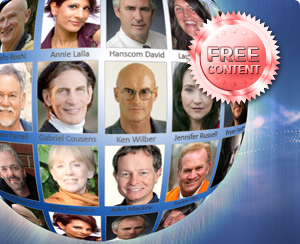 Free Membership
3

Responses to "What's Wrong With Martyrdom? – Lessons from Mohamed Bouazizi, Socrates, and Obi-Wan Kenobi"