An excerpt from Part 10 of the Unique Self Video series:
World Spirituality incorporates both the operating system of integral Spirituality, its pointing-out instructions, and clearly incorporates the evolutionary dimension of Evolutionary Spirituality. What World Spirituality seeks to do at every level of consciousness is offer a full expression of living""body, heart, mind, and soul""at every level of consciousness at its own level. At its highest level of consciousness""Kosmocentric consciousness, in which I feel identified with all sentient beings""I've identified with the Divine perspective that lives as my Unique Self. I feel responsible for past, present, and future.
Marc Gafni:
This content is restricted to site members, you need a
FREE
membership to view the full content.
If you are an existing user, please login
Click here
.
New users may register below
Click here
.
X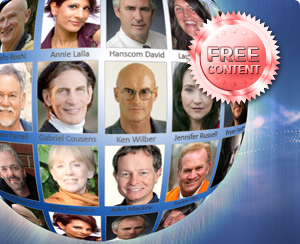 Free Membership