by Sally Kempton
In my late 20s, as a recovering existentialist in the midst of a life-crisis, I came across  he Bhagavad Gita, and read for the first time Krishna's wordson dharma. You probably remember the situation: the warrior-prince Arjuna, paralyzed by confusion at the prospect of having to kill his kinsmen in a war, begs his friend and teacher, Krishna, for help. Though Krishna's response touches on every essential aspect of the inner life, from how to meditate to what to expect when we die, the lines that struck me were these: "You are a warrior," Krishna tells his pupil, "your svadharma, your personal duty, is to fight. Therefore, stand up and do battle. Better your own dharma badly performed than the dharma of another done perfectly."
Is it possible to read that sentence without asking yourself the question "What is my dharma?" I felt that I'd suddenly found words for a question I'd been trying to formulate my whole life. I made my living as a writer""was that my dharma? I'd just begun serious spiritual practice""was that my dharma? I had a life-long aversion to the conventional rules of society""was that a sign that I was out of line with dharma, or simply that I followed a dharma that was uniquely mine? Was there really, as Krishna's words seemed to imply, a blueprint for right action, perhaps lodged in my DNA, that could provide my own personal path to truth? Was that the clue to the question that had confused me for most of my life, "What am I really supposed to be doing?"
Years of practice have convinced me that there is such a thing as personal dharma, and that unless we're in touch with it, we're out of touch with our real source of strength and guidance. When we are inside our dharma, spiritual growth seems to happen naturally. When we aren't, we feel stuck and stymied not just in our work and relationships, but in our inner life as well.
This content is restricted to site members, you need a
FREE
membership to view the full content.
If you are an existing user, please login
Click here
.
New users may register below
Click here
.
X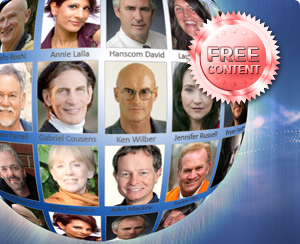 Free Membership
13

Responses to "What is My Dharma?"
Trackbacks/Pingbacks