With the launch of UniqueSelf.com, a wide range of dialogues have been published which cumulatively situate Unique Self within the context of Integral Spirituality and Evolutionary Spirituality. Over the next several months, Spirit's Next Move will be highlighting this new material and inviting commentary and discussion.
Andrew Cohen and Marc Gafni, two of our most influential teachers of enlightenment, engage the nature of spiritual realization in an excerpt from "Authentic Self and Unique Self," published in the March 2011 issue of Journal of Integral Theory and Practice. Additionally, in the 2011 "Future of Love" teleseries (audio provided at the bottom of the page), the discussion of these important topics continues.
Perhaps no topic in contemporary spirituality is more discussed than the nature of enlightenment and how it relates to the modern, post-modern, and emerging integral world.
Andrew Cohen is one of the most influential figures in the dialogue, bringing wisdom that is defining a movement called Evolutionary Spirituality, which identifies essence with the evolutionary impulse itself and issues a powerful call to shed limited identifications of the self. Cohen breaks from classical enlightenment thinkers in his description of spiritual realization as constantly evolving.
Marc Gafni, co-founder of CWS and the most influential voice defining Unique Self Enlightenment, offers a view of enlightenment which overlaps and also differs from Cohen's vision in important respects.
Two of their public dialogues are now published on UniqueSelf.com.
Listen to the audios and read a partial transcript:
This content is restricted to site members, you need a
FREE
membership to view the full content.
If you are an existing user, please login
Click here
.
New users may register below
Click here
.
X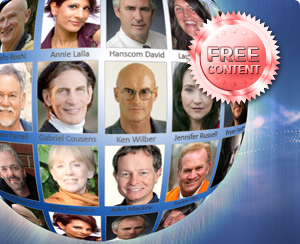 Free Membership
Trackbacks/Pingbacks