By Joe Perez
Although I have felt guilty since childhood for eating animals, I have not succeeded in the past at becoming vegetarian and probably will never totally give up meat or dairy products. The moral case against eating meat is strong, but that doesn't mean I have found the arguments in favor of strict vegetarianism convincing.
I was raised with a stereotypical American diet in which meat is served in nearly every meal. But I have evolved to find for myself a stance which is less absolute than Vegetarian v. Carnivore, and done so by examining my actions from a worldcentric perspective.
The bottom line is that I have gradually found myself eating significantly less meat as a personal matter and choosing meats which are farmed humanely. I have rejected approaches to diet based on mere personal preference or ideology. Instead, I've chosen an ethos of meat on a middle path, one which would please neither vegetarians nor carnivores.
As I see it, a dietary philosophy which bans meat and brands opponents as murderers or one which reduces animals to objects for domination are unnecessarily extreme. Instead, an Integral vision asks us to consider animals as worthy of respect as our co-inhabitants of the Earth with intrinsic value, but it stops short of viewing their consumption as an intrinsic evil. We are asked to maximize our compassion for animal life as an integral part of the spiral of evolution and to weigh the costs and benefits of our relationship to animals.
This content is restricted to site members, you need a
FREE
membership to view the full content.
If you are an existing user, please login
Click here
.
New users may register below
Click here
.
X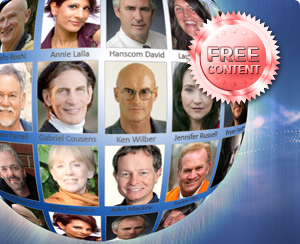 Free Membership
Trackbacks/Pingbacks