By Trevor Malkinson

"The root of our restlessness is the whole evolution of the cosmos itself. When we think about ourselves and our destiny, we can't dissociate them from the destiny of the whole universe." – evolutionary theologian John Haught
At the 2010 Integral Theory Conference, I attended a presentation by Dr. Marc Gafni where he explored the core dimensions of masculine and feminine shadow. As Gafni went through his list of eight essential characteristics of masculine energy - and their attendant shadow possibilities - an explosive series of connections started to fire in my wee brain; the penny dropped, the slot machine alarms started to sound, and suddenly a hundred drinking nights from my life started to pass rapidly before my eyes. There were beer bongs, shot gunned cans, AC/DC, road trips and hazy mornings on unknown couches. Then scenes from the cult movie Fubar started to flash in my mind too, and at once I thought I'd understood the deeper motivations of the characters Terry and Deaner. In a sudden revelation, in an apokalupsis of sorts, I realized what had so often driven so many of us to just given'r (1).
But before getting to that story, a little legwork needs to be done. Firstly, for those who may be unfamiliar, what is meant by the word shadow in the paragraph above? Generally speaking, the shadow is a psychological term for aspects of our self that have been disowned or repressed by our conscious mind. To do "˜shadow work' is to bring this material into our awareness, hopefully relieving us from its negative unconscious disruptions and re-integrating the suppressed aspects of ourselves into the totality of our conscious being. There's a rich psychological literature on the shadow, with different schools offering differing views, and it's not my intention to summarize or evaluate that body of work. For this article, I'm concerned solely with Marc Gafni's original contribution to that lineage of thought, and the important insights that I think can be drawn from it.
For Gafni our shadow is intimately related to another dimension of his work, the unique self. Somewhere on the continuum between personal ego and eternal Atman, Dr. Gafni has introduced a third dimension that he calls the "unique self". You might say that the unique self is the flavor and character of the eternal as it pours through our own unique constellation of characteristics and into the world as form. If we can open up and be a vehicle for the animating depths of the cosmos that run through us - if we can put ourselves in alignment with Thy will- we can express this evolutionary thrust through the unique forms and capacities that make up our own (unique) perspective. We can serve the divine with the particular form that has arisen as us; we can become, as Gafni puts it, one of the divine's "infinite faces".
This content is restricted to site members, you need a
FREE
membership to view the full content.
If you are an existing user, please login
Click here
.
New users may register below
Click here
.
X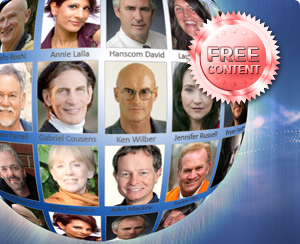 Free Membership
4

Responses to "Unique Shadow, Fubar Culture and the Evolving Cosmos by Trevor Malkinson"