You don't need to care about Unique Self enlightenment if you don't care about having a meaningful life. According to Marc Gafni, speaking in the fourth video teaching in the Unique Self series, meaning is at the heart of what it means to be living in one's Unique Self.
Marc Gafni:
There is only one great heresy in post-postmodernity: the belief that you are irrelevant. No one can play your part. You have a Unique Gift to give. The world is waiting, needing your Unique Gift. The Divine Force, God (and the God you don't believe in doesn't exist)""God as the personal face of essence, God as the Tao, the love-intelligence and love-beauty of All That Is"¦is seeking a voice.
Watch the video:
This content is restricted to site members, you need a
FREE
membership to view the full content.
If you are an existing user, please login
Click here
.
New users may register below
Click here
.
X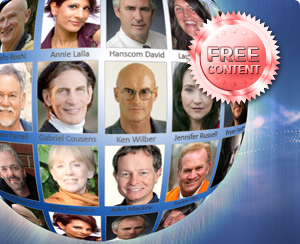 Free Membership