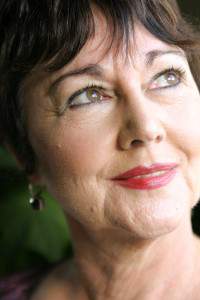 by Mary Ann Voorhies
It is important to understand that Unique Self Somatology has its roots in ancient Hinduism, yoga, Christianity and the discoveries of Feldenkrais… Clinical Somatic Education is created based on solid science. Ancient Hinduism, though it seems not to be so scientifiic, REALLY IS. It is just that now we have the scientific knowledge and words like neuroplasticity  and psychoneuroimmunology to explain what Hindu stories and mythology really meant.  Just as Jesus used stories and parables to teach "universal Truths" so did many of the other cultures.
As I explained before, William James wrote volumes about this in the last century but he couldn`t prove. NOW WE CAN!!!
Also carl Jung traveled the world studying many of the various religions. He came to the conclusion that many were teaching the same thing. That being–through various SPIRITUAL SOMATIC PRACTICES we could attain the spiritual consciousness of God–the God within.
Also Ken Wilber has written extensively about this.
In my own tradition, Methodism, John Wesley also wrote about practicing the METHOD to attain this. That is why they are called Methodists.
There is an old Zen saying "There are many paths to the moon".
Thomas Hanna, the creator of Clinical Somatic Education says in his book The Lyrical Existentialists that modern western somatic philosophy is identical to the philosophy of ancient Hinduism.
In the tradition of the Center for Integral Wisdom we call the HOLY GOAL Unique Self Somatology which encompasses all of the wonderful paths to the holy within and all of the wonderful practices that aid us in reaching our goal. This includes singing, chanting, praying, studying the dharma, yoga, Feldenkrais, somatics and many others.
In the following article taken from Yoga Journal you will get a taste of our various somatic practices (methods) that make new neural pathways in our brains, which  transcends the "ego" and transports us into the blissful and erotic Holy–the holy that makes us WHOLE.
For more information, visit: