Unique Self Essentials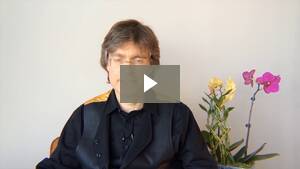 A Summary of the Unique Self Teaching by Marc Gafni from Your Unique Self
The Unique [...]
[Read More ...]
Unique Self Timeline
The Emergence of Unique Self Teaching Unique Self is an original enlightenment teaching with antecedents in both Western and Eastern enlightenment traditions, and especially the Kabbalah lineage. It was developed principally [...]
[Read More ...]
Unique Self in Integral Meta-Theory
In his
Afterword
to
Your Unique Self
, Ken Wilber calls the Unique Self teaching "a new chapter [...]
[Read More ...]
Unique Self Dialogues and other Key Talks
Awakening As Your Evolutionary Unique Self
Barbara Marx Hubbard & Marc Gafni
When Barbara Marx Hubbard, the Grande Dame of Conscious Evolution, and Marc Gafni met, it was truly a meeting of hearts, minds, souls, and Evolutionary Unique Selves.
Since then Barbara has joined the executive board of the center and Marc, Barbara, and Daniel Schmachtenberger have joined forces to work on a ground breaking new book The Conscious Universe: Participating in the Evolution of Love. You can track their collaboration in our new CIW Portal on the Foundation for Conscious Evolution.
Enjoy the first part of their dialogue here:
For the whole conversation, click here>>>
The Evolutionary Emergent of Unique Self
Ken Wilber & Marc Gafni
In this exciting set of dialogues between the Center's two co-founders, Ken Wilber and Marc Gafni, on the evolutionary emergent of Unique Self, like in Marc's book, Your Unique Self, Marc and Ken ground Unique Self theory within the larger context of Integral Meta Theory.
For partial transcripts and some background information see this 8-part blog-series that featured the same dialogue.
By Way of Introduction
On July 6, 2013 Simple Life host Cynthia Fernandes interviewed Dr. Marc Gafni, who shared with her and her audience some of the most cutting-edge teachings on Unique Self and the self-organizing principle of Evolutionary Unique We-Space.
They discuss:
why people have a deeper need to start playing a larger game and stop doing business as usual.
why people tend to close down when confronted with the huge challenges we are facing as humanity and what we can do about this.
the path from Ego through True Self to Unique Self and what it means to be an outrageous lover.
the clues to recognizing your Unique Self.
how we can "unleash the symphonic creativity of every Unique Self" and how this is key to solving every challenge in the world.
why both happiness as well as profit cannot be pursued directly – they are the natural by-product of living our Unique Self and striving for excellence.
Listen to the interview below and read the synopsis of some of the keypoints here:
Integral Spiritual Experience 1: Unique Self
Unique Self is a key piece of the next generation of Integral theory and practice. The first-ever Integral Spiritual Experience event, attracting about 500 participants from around the world, centered on Unique Self as part of an Integral approach to spirituality.
Marc Gafni's keynote address to the Integral Spiritual Experience event at Asilomar on New Year's 2009/2010, Exploring Your Unique Self, explains how Unique Self is not merely a product of the sterile mind, but an intellectual and embodied embrace of the divine. Moreover it is a form of integral knowings emerging together as "symphonic wholes evolving the world to ever increasing kindness and compassion."
Marc explains how the Integral framework helps us to recognize the beauty, legitimacy, and divine spark, and intuition of truth that exists within every great system and expression of culture, and thereby gathers partial truths together and links them in order to reveal a world that is a whole. He then makes six points which provide the basis for understanding the major contribution of Integral thinking for the spiritual life.
For more videos from the conference, click here>>>
Unique Self at JFK University
In 2010, Dr. Marc Gafni gave a Unique Self Course for JFK University. In 2011, he also gave a keynote on Unique Self to the students and faculty of the Integral Program of JFK University:
Unique Self & Conscious Capitalism
Michael Ellsberg, John Mackey & Marc Gafni
In 2013, there was an awesome event in New York organized by Kristina Kincaid, Lesley Freeman, and Michael Ellsberg. The event took place and was hosted in the beautiful Manhattan downtown apartment of Jose and Carmen Arozamena. The evening began with a private interview of John and Marc for an article on Forbes, talking about the important interface between their two books, Conscious Capitalism by John Mackey and Your Unique Self by Dr. Marc Gafni. In the interview, specific focus was given to an idea that John and Marc have developed together: the Unique Self of a corporation.
The second part of the evening was a public conversation between Marc and John, masterfully facilitated by Michael Ellsberg and followed by an invitation-only dialogue with twenty-five convened millennial leaders. John Mackey is the Board Co-Chair of the Center for Integral Wisdom and Chairman and CEO of Whole Foods Market. And he is a fearless leader in the great calling for the Evolution of Consciousness and Culture. The dialogue was filmed, and we hope you will enjoy it here.
Stream the first 10 minutes of the video here:
For the whole dialogue click here>>>
Unique Self and the Evolutionary Man and Woman
John Gray, Warren Farrell & Marc Gafni
In this dialog, Dr. Marc Gafni engages with Dr. John Gray and Dr. Warren Farrell in a lively discussion on the critical implications of the Unique Self teaching for the next stage of evolution. Particularly, they focused on how Unique Self changes what it might mean to be a man, and what it might mean to be woman.
Listen to the first 10 minutes of their dialogue:
For the whole dialogue click here>>>
Unique Self and the Great Yogic Traditions
Sally Kempton & Marc Gafni
In this dialog, Dr. Marc Gafni and Sally Kempton dialog on the importance of Unique Self in understanding and evolving the classical enlightenment teachings of the great yogic traditions.
Listen to the first 10 minutes of their dialogue:
For the whole dialogue click here>>>
Unique Self & The Integral Self
Sean Esbjörn-Hargens & Marc Gafni
Sean Esbjörn-Hargens (born 1973) is an integral theorist associated with Ken Wilber's integral approach. He is a founding member of Integral Institute.
Listen to the first 10 minutes of their dialogue: