It is a special privilege and delight this week to bring you an audio essay on Unique Self in hospice by Rev. John Hughes, entitled "Slight Inklings: First Steps Towards a Celebration of Unique Self in Hospice."
Rev. John Hughes is known as "grandpappy" by two sweet little boys in Kentucky, he is known as "Dad" by two beautiful young women, and he is known as "dear husband" by a woman of vast integrity, in Wisconsin.  His cat doesn't call him much.
By trade a spiritual caregiver at a hospice, John has had a checkered past, which included somehow becoming an ordained Episcopal priest and offering up his notions to two deeply merciful congregations.  He practices meditation, yoga, and immersion in Integral theory, while sometimes wallowing in confusion, and often rocking out to it in his car.  He is equally thrilled by Beat poetry, a swim, or a game of tennis, the sublime performance of the Green Bay Packers, and an incantation from Bob Dylan.  He is an earnest newcomer to Unique Self.
John has also recently launched the organization Integral Earth. He writes, "Integral Earth is my new organization promoting environmentalism, human rights, and spirituality, from an integral perspective." You can check out more about this project on Facebook or Twitter.
(The transcript of the essay with supplemental interview follows the embedded audio.)
This content is restricted to site members, you need a
FREE
membership to view the full content.
If you are an existing user, please login
Click here
.
New users may register below
Click here
.
X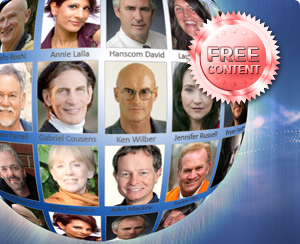 Free Membership