The story of evolution is the story of creativity, which is the story of Unique Self. Marc Gafni and Ken Wilber draw many key connections in this segment of their Unique Self audio dialogue conducted in September 2012. The dialogue begins with Ken Wilber's storytelling about the nature of creativity from a cosmo-centric perspective. This builds to the amazing insight that Unique Self is actually the creator of the past and the driver of the future. More parallels and equations follow in due course.
This clip is a 24-minute excerpt which follows immediately from Part 5. The transcript below tracks the flow of the conversation on creativity up to the point at which Unique Self is equated to choice.
This content is restricted to site members, you need a
FREE
membership to view the full content.
If you are an existing user, please login
Click here
.
New users may register below
Click here
.
X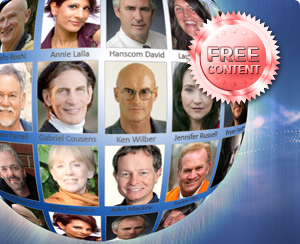 Free Membership