Why have so many people, especially spiritual teachers, resisted the idea of Unique Self? What are the implications of Unique Self for shadow work? And how are these two questions related? The answer may be connected to a failure to hold paradox.
Ken Wilber and Marc Gafni explore these topics in this part of their Unique Self dialogue (a 12-minute clip from a conversation recorded in September 2012). The answer which emerges is that, in Marc's phrasing, there is a failure to discern the difference between egoic disassociation and disidentification. In spiritual traditions which "bash the ego," there is a risk of losing one's ability to make out the shape of the "individuated essence of the divine mind-heart which lives in you and as you."
In Ken's formulation, there is a failure to understand deeply "the infinite nature of the genuine Self and its unique nature appearing in each individual."
Listen to the audio and read a partial transcript:
This content is restricted to site members, you need a
FREE
membership to view the full content.
If you are an existing user, please login
Click here
.
New users may register below
Click here
.
X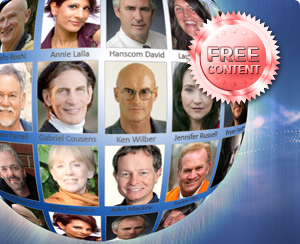 Free Membership