In the fourth segment of the August 2012 dialogue between Ken Wilber and Marc Gafni, the issues are front and center. The pandits find a common ground in their distinction between True Self and Unique Self, and its importance for changing today's conversation around enlightenment and all that follows from that. Wilber and Gafni both refer to Wilber's early writings which speak of the difference between "personal plus" and "personal minus," and find similarities to Gafni's True Self/Unique Self distinction. Marc draws a parallel between Wilber's pre/trans fallacy and what appears in his own writings as a "level one/ level three" fallacy.
One of the most interesting points is made by Ken who uses strong language to criticize the doctrine emergent from Theravadan Buddhism and forms of Western Buddhism which are heavily influenced by it. Wilber calls the philosophy a "disaster," and notes that later strains of Buddhism including Mayhana and Zen, have to one degree or another begun to rectify the mistake.
Listen to the dialogue and read a partial transcript:
This content is restricted to site members, you need a
FREE
membership to view the full content.
If you are an existing user, please login
Click here
.
New users may register below
Click here
.
X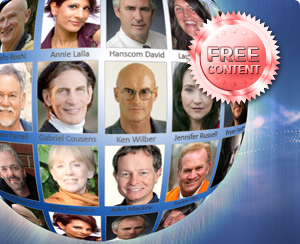 Free Membership