What is the difference between the True Self and Unique Self? Ken Wilber and Marc Gafni approach this topic in the third part of the dialogue on Unique Self (about 24 minutes). Early in the conversation, Ken says:
Ken Wilber: The egoic self still has not yet passed through Emptiness, so it still believes it has a real existence and is something that is permanently everlastingly existing instead of something that is timelessly existing, and its specialness comes from the way it is different from other egos, and it still hasn't experienced the True Self. At most, it exists at the soul level. The soul still exists -- the soul is essentially the self in subtle realms. In the causal realms, it's the True Self. The whole point that making sure you've passed through Emptiness is to strip through the soul of the separate self at that level.
Marc coined the term "Unique Self" in his book Soul Prints, and has been working to develop the Unique Self teaching for over two decades. Marc's latest book, Your Unique Self: The Radical Path to Personal Enlightenment, explores and unpacks it even further. For a timeline of the Unique Self's development, see the Unique Self Timeline.
Listen and read more...
This content is restricted to site members, you need a
FREE
membership to view the full content.
If you are an existing user, please login
Click here
.
New users may register below
Click here
.
X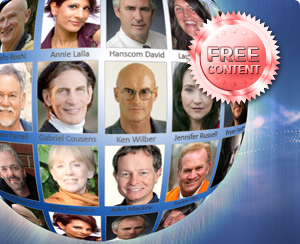 Free Membership
One

Response to "Unique Self Dialogue: Ken Wilber & Marc Gafni, Part 3"
Trackbacks/Pingbacks