By Sally Kempton
I've dropped in on a yoga class with a popular teacher in Los Angeles. The room is full of slim blonde yoginis, moving like synchronized swimmers through a vinyasa series. Fifteen minutes into the sequence, the teacher calls the class together to demonstrate some subtle alignment details. Half the women in the room move forward. The rest turn on their cell phones and begin checking their messages.
Those women could have been doctors on call, or moms with young kids at home. But I suspect that they were victims, like so many people I know, of the Internal Busyness Syndrome""the breathless, stress-addicted feeling of having way too much to do and way too little time to do it. Internal Busyness, a complex of internally generated thoughts, beliefs, and bodily responses, can certainly be triggered by an especially busy day or a lot of competing demands. But unlike External Busyness, which is the more straightforward but often unavoidable state of having a lot to do, Internal Busyness doesn't go away when your tasks are done. That's why it's so insidious. External busyness""the admittedly challenging pressure that comes from juggling a demanding job, children, financial worries, health issues, and all the tasks of running your life and household""can be managed. It can even be a yogic pathway, if you know how to practice with it. Internal Busyness, however, manages you.
So when people tell me "I'm so busy I can't find time to practice," I always ask them which kind of busyness they're distressed by: the External or the Internal. One tip-off that you might be suffering from the Internal Busyness Syndrome is this: When you don't have an immediate task that has to be done, when you have a moment that could be devoted to taking a few quiet breaths or just spacing out, do you ever find yourself still spinning internally, wondering what you've forgotten to take care of? That's Internal Busyness.
This content is restricted to site members, you need a
FREE
membership to view the full content.
If you are an existing user, please login
Click here
.
New users may register below
Click here
.
X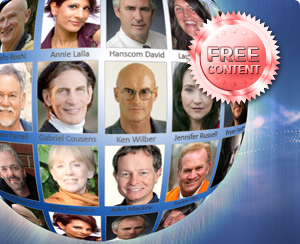 Free Membership
2

Responses to "Too Busy?"