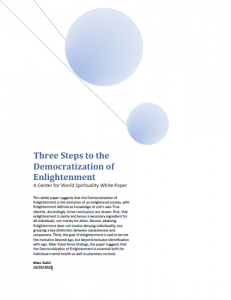 This white paper, "Three Steps to the Democratization of Enlightenment," by Marc Gafni suggests that the Democratization of Enlightenment is the evolution of an enlightened society, with Enlightenment defined as knowledge of one's own True Identity. Accordingly, three conclusions are drawn: First, that enlightenment is sanity and hence a necessary ingredient for all individuals, not merely for elites. Second, attaining Enlightenment does not involve denying individuality, but grasping a key distinction between separateness and uniqueness. Third, the goal of enlightenment is said to be not the evolution beyond ego, but beyond exclusive identification with ego. After these three findings, the Marc Gafi suggests that the Democratization of Enlightenment is essential both for individual mental health as well as planetary survival.
This content is restricted to site members, you need a
FREE
membership to view the full content.
If you are an existing user, please login
Click here
.
New users may register below
Click here
.
X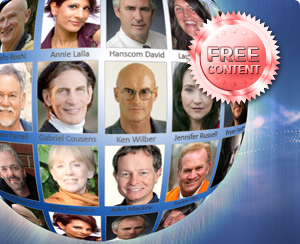 Free Membership