Warren Farrell & Marc Gafni: Tradeoffs - The Path to Paradise
These dialogues are the first in a series on what Warren Farrell and Marc Gafni call Tradeoffs.
Here we offer the Tradeoffs Methodology as a way of cultural criticism.
Extremists mostly stand for a good value in life. Yet, they think that you can never have enough of their value. That's why they feel better when they wake up in the morning because their value gives them a sense of clarity, certainty, and comfort. They are inable to compromise because that would mean to admit that there are competing values that are all valid.
The first step in rectifying evil is knowledge. It is okay to forget certain truths, but sometimes we have forgotten that we have forgotten. The failure to see the invisible lines of connections allows for injustice and other forms of evil.
Listen to Warren Farrell and Marc Gafni while they unfold these exciting sets of ideas:
This content is restricted to site members, you need a
FREE
membership to view the full content.
If you are an existing user, please login
Click here
.
New users may register below
Click here
.
X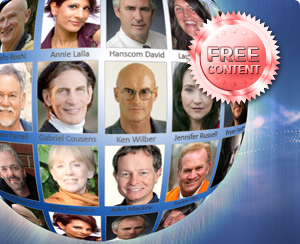 Free Membership
Premium Membership