Posts Tagged:

World Spirituality Dialogues Video
For this dialogue, Ervin Laszlo and Marc Gafni met in Tuscany and talked about the topic of Evolutionary Love–envisioning a new Renaissance that will take us to the future.
In the dialogue they touched on a wide array of subjects:
Introduction, The New Renaissance, & Love as an Erotic Force
The Second Shock of Existence
Evolutionary Love, The True Nature of Reality & Unique Self Enlightenment
Supercoherence
Self-Organization, the Ability to Receive Information from the Larger System, & the Spiritual Dimension
How to Open the Eye of the Spirit & The Unique Self Symphony
Evolutionary Love – Personal and Cosmic Love Are One – the Personal as a Quality of Essence
Appearing as the One – Unending Symphony
Prayer
Death and Reincarnation  
Enjoy the dialogue here:
This content is restricted to site members, you need a
PREMIUM
membership to view the full content.
If you are an existing user, please login
Click here
.
New users may register below
Click here
.
X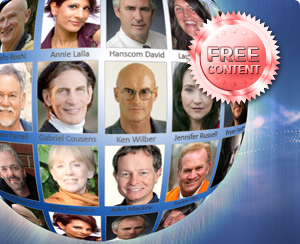 Free Membership
A brief background to how this dialogue came about is in order. Particularly because it is rooted in a funny and perhaps spiritually important story.
Marc Gafni speaking:
I was invited with a group of some twenty five other spiritual teachers to a private spirituality conference with the Dalai Lama. I thought I would come and say deep and spiritual things. After all is not that what spiritual teachers are supposed to do.
Read more on www.marcgafni.com>>>
Watch the dialogue below:
The Center for Integral Wisdom's Co-Founders Marc Gafni and Mariana Caplan interview Huston Smith and discuss why he is 'hopeful, but not optimistic of the future.' Huston continues on and discusses his concerns about the current state of the world.
The Center for Integral Wisdom's Co-Founders Marc Gafni and Mariana Caplan explore the the notion of a World Spirituality with Claudio Naranjo.