Posts Tagged:

Love Dialogues Video
For this dialogue, Ervin Laszlo and Marc Gafni met in Tuscany and talked about the topic of Evolutionary Love–envisioning a new Renaissance that will take us to the future.
In the dialogue they touched on a wide array of subjects:
Introduction, The New Renaissance, & Love as an Erotic Force
The Second Shock of Existence
Evolutionary Love, The True Nature of Reality & Unique Self Enlightenment
Supercoherence
Self-Organization, the Ability to Receive Information from the Larger System, & the Spiritual Dimension
How to Open the Eye of the Spirit & The Unique Self Symphony
Evolutionary Love – Personal and Cosmic Love Are One – the Personal as a Quality of Essence
Appearing as the One – Unending Symphony
Prayer
Death and Reincarnation  
Enjoy the dialogue here:
This content is restricted to site members, you need a
PREMIUM
membership to view the full content.
If you are an existing user, please login
Click here
.
New users may register below
Click here
.
X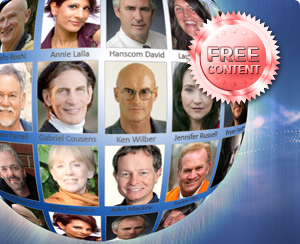 Free Membership
Iris Benrubi & Marc Gafni: "What is Outrageous Love?"
Iris Benrubi, founder of Simply Success, interviewed Marc Gafni as part of her "Passion and Romance Live Summit." The video-summit's theme was passion, romance and intimacy – how to spark it, maintain it and re-ignite it.
After the interview, Iris wrote:
Marc Gafni is brilliant. He is a visionary thinker and wisdom teacher who shares in this magnificent interview what love is really about and how you can create something outstanding with your partner – he calls it Outrageous Love. You'll learn the 3 mistakes people make in love, and strategies we can begin to use right now to create more love and more passion in our lives. I've already started using one of Marc's strategies and I love the difference it's made in my life.

Some of what you'll learn is:

The relationship between love, romance and infatuation
How Outrageous Love is different than ordinary love
What loneliness is truly about, and what you can learn from it
The abundant love that's available to you if you're open to it… and how to get it!
What the 2nd chapter in the book of Genesis says about love
What your "soul print" is and it's purpose
Watch the video interview: