Posts Tagged:

Integral Theory Dialogues Video
Watch and listen as John Mackey and Dr. Marc Gafni explore a new vision of Success for the new millennium.
John Mackey is co-CEO of Whole Foods, and, together with Dr. Raj Sisodia, is co-author of Conscious Capitalism: Liberating the Heroic Spirit of Business. Marc Gafni is President of the Center for Integral Wisdom and author of Your Unique Self: The Radical Path to Personal Enlightenment.
In this dialogue, John and Marc track the success literature, and the many meanings of the word Success, back through history. They conclude, in Marc's words from the dialogue, that "[success] has to be inclusive and at the same time have a hierarchy. That means it's got to include the best of traditional, modern, and postmodern wisdom, the best of Success 0, Success 1.0, and Success 2.0 - and yet it must offer something larger."
Marc Gafni in the dialogue:
"So that's where we are, Success 3.0, an Integral view that's got to be compelling. It's got to be an evolutionary attractor. It's got to be powerful. It's got to have an alluring quality. It's got to be an invitation. It's got to be a myth that's worthy. It's got to be a new vision of what the Jedi Knight is. So, Integral 3.0, what might that look like?"
Stream the video here and read the transcript below. You need to be logged in to view the content.

This content is restricted to site members, you need a
FREE
membership to view the full content.
If you are an existing user, please login
Click here
.
New users may register below
Click here
.
X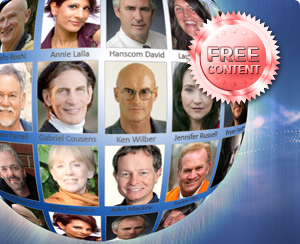 Free Membership
Premium Membership