Integral Spiritual Center
The Integral Spiritual Center was a collaboration between some of the most highly respected spiritual teachers in the world today, who, in addition to fully embracing their own particular paths, have come together to explore a trans-path path to the future.
This was part of an ongoing experiment called 'teach the teachers,' where they each took turn teaching the others some of the most central practices of their own paths, and then inviting a general critique, loving but direct, from all the others, who in their own turns will teach the teachers.
Out of the fire of this crucible of lineage minds melting into each other as the face of an unfolding tomorrow, the shape of future religion will be born, if it is to be born at all.
Stream the videos here:
This content is restricted to site members, you need a
FREE
membership to view the full content.
If you are an existing user, please login
Click here
.
New users may register below
Click here
.
X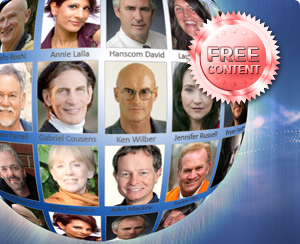 Free Membership