The Unreasonable Nature of Spirit
by Andrew Cohen
Dear Integrales Forum,
Thank you for inviting me participate in your brave efforts at both opening up and convening such an important conversation. This is a conversation that MUST take place if we're all going to find a way to move forward together""a way to move forward that at least a significant number of us will feel comfortable and good about. This is obviously a very complex and challenging subject, made that much more difficult because of the fact that culture is evolving and we are all, as individuals, striving to evolve within and as the leading edge of that culture itself. I read carefully your position paper and found myself for the most part in agreement with your points. In fact, most of the relevant questions that face us all right now, you brought up and explained with the unique clarity of the integral perspective. Therefore, because I am fundamentally in agreement with you, I don't think it is necessary for me to cover the same territory that you have. What did occur to me was to make some additional points that I feel are important to include in the picture""points that will I hope enrich and deepen the dialogue that you have already started.
First of all, I need to state openly from the very beginning that my perspective on this subject is entirely biased by a wholehearted embrace of an evolutionary worldview. Also, my thoughts and opinions come from an unapologetic position that declares first and foremost that Spirit, or that which is Absolute or non-relative, is always higher. And it is from that perspective that the world of relative (but not unimportant) distinctions are seen.
Part I
Integral Spirituality and the Absolute
The glory, majesty, and incalculable significance of an integral worldview is that it is able to include multiple perspectives in its embrace of just about any subject without diminishing important distinctions. This is a stunning (and ultimately world-changing) capacity that no lesser philosophy has so far been able to accomplish. My own cognitive life has been so enlightened by the integral lens that it's now hard for me to remember what the world looked like before I began to see through its remarkable clarity. It is a truly vast perspective that always insists upon the inclusion of the multi-dimensional complexity that the real world of self, culture, and cosmos is always made up of.
But as our colleague and integral mentor Ken Wilber has so often stated, every great leap forward also brings with it a whole new set of challenges and problems. The integral perspective not only requires but also demands a high level of cognitive development and a capacity to embrace rational thinking with a degree of intensity and commitment that is way above average. One of the great strengths and one of the tell-tale signs of the enlightened thinking of human beings who are truly integrally informed is their dazzling capacity to embrace multiple perspectives simultaneously, while remaining grounded to an unusual degree in their own higher human qualities. And this is almost always because of their advanced abilities for self-reflection and self-reflexivity.
This content is restricted to site members, you need a
FREE
membership to view the full content.
If you are an existing user, please login
Click here
.
New users may register below
Click here
.
X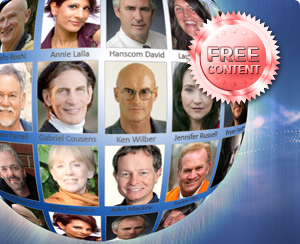 Free Membership