(part 6)
Two Faces of All That Is
This is the animating impulse that moved eastern spiritual teaching, motivated by love, to seek to free you from the illusion of separate self. Their great mistake was to jettison Uniqueness along with separateness by conflating the two in a way that was both unnecessary and wrong. This confusion of separateness and uniqueness forgot that you could be both part of the whole and a distinct part at the same time. The recovering of that memory is essential to healing the fractured and broken self. The dignity of the part can be held even as your are connected to the whole. You are part of the seamless coat of the universe. Seamless, but not featureless.  You can transcend your exclusive identification with your part nature, the ego, even as you identify with the larger whole. But that does not mean that your unique part nature is absorbed in the whole. Rather, it is integrated in the seamless coat of reality without compromising its unique features.
This content is restricted to site members, you need a
FREE
membership to view the full content.
If you are an existing user, please login
Click here
.
New users may register below
Click here
.
X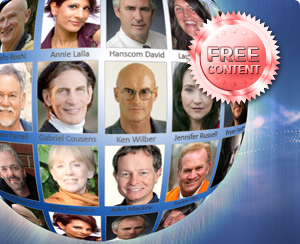 Free Membership