(part 4)
It is precisely this fellowship of prayer and prophecy, which we might refer to as the second face of God. In this pointing out instruction, God in the first person would be the face of god you feel flowing through you in meditation. God in the third person would be the face of God reflected in your radical amazement at the wonder and infinite intelligence displayed in every nook and cranny of existence. God in the second person is in the mystery of the encounter between God and Man. A relationship of intimacy is revealed between the finite and the infinite.  All of the infinite power, glory, and intelligence of the first person and third person of the divine were felt and revealed as relationship in the second encounter between the prophet and God. The precise flip side of prophecy is prayer. In their essence, they are the same. Both are expressions of the fellowship between man and God. The difference is simply this. In prophecy, God initiates and God invokes. In prayer, man initiates and man invokes.
This content is restricted to site members, you need a
FREE
membership to view the full content.
If you are an existing user, please login
Click here
.
New users may register below
Click here
.
X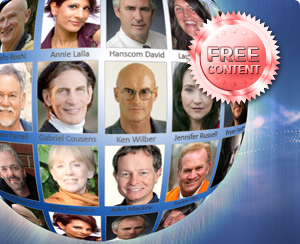 Free Membership