(part 3)
The sense of peril resulting from direct contact with the divine ground has nothing to do with any ideas that the people are sinful or the god wrathful. It is more like the famous question of the Bhagavad Gita: "Suppose a thousand suns should rise together in the sky," what would happen to our reality? How can the individual hope to survive contact with Source? Source incarnates all the energy and power in the Cosmos and infinitely beyond.
Presence by its very nature overwhelms all individual existence.
This strange and awesome paradox is resolved not by theory, but in the very experience of the encounter itself. The living presence of the divine "which is the suchness and substance of all that is" not only IS but is also FOR man. The person experiences an overpowering concern, in which they are held, cared for, recognized, and loved--within the very encounter itself. So the paradox of the encounter is that it is, on one hand, overwhelming and at the same time radically affirming. The individual is rendered powerless, almost lifeless before the divine, even as the individual is enlivened and empowered.
This content is restricted to site members, you need a
FREE
membership to view the full content.
If you are an existing user, please login
Click here
.
New users may register below
Click here
.
X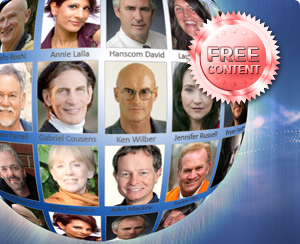 Free Membership