By Marc Gafni
"The first way we talk about enlightenment is from a mystical perspective, the shift of consciousness from small self to True Self. But the second way enlightenment is used in the English language is to refer to the Western Enlightenment. And every Westerner is familiar with this Western enlightenment. It's the same word as used by Eastern or mystical traditions where one attains a new state of Being ... the same word is used to refer to Western enlightenment, which is very different because in Eastern or mystical enlightenment the goal is to move beyond the separate self. The separate self is seen to be the source of suffering because as long as I see my self as separate, I have to compete with you, I have to grasp, I have to prove that I exist..."
Watch the video:
This content is restricted to site members, you need a
FREE
membership to view the full content.
If you are an existing user, please login
Click here
.
New users may register below
Click here
.
X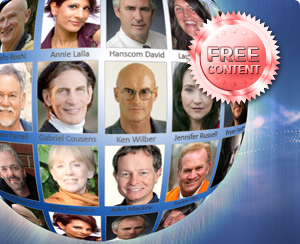 Free Membership