By Marc Gafni
"What's up in the evolution of consciousness in this moment in time is three components, a kind of holy trinity, what I refer to in my teaching and writing as the democratization of enlightenment. It's an emergent World Spirituality based on integral principles and as Unique Self consciousness or Unique Self enlightenment. These three emergent structures of thought, emergent structures of being and becoming, are interrelated, inseparable from each other.
What does the democratization of enlightenment mean? Democratization as in democracy on the one hand, and enlightenment on the other hand. It's the unique nexus of those two powerful, earth-shattering, mind-bending, heart-rending ideas that change the very nature of how we engage all that is. When you merge them together, something new larger than the sum of the parts emerges..."
Watch the video:
This content is restricted to site members, you need a
FREE
membership to view the full content.
If you are an existing user, please login
Click here
.
New users may register below
Click here
.
X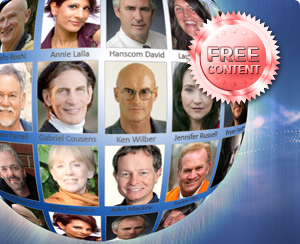 Free Membership