By Marc Gafni
"Let's try to envision World Spirituality for a second. Let me suggest three images. The first would be an orchestra, a great symphonic orchestra, in which every instrument is playing its music. From the diversity of instruments, what is yielded is a great symphony. In the premodern world, the religions believed that their instrument was the music. But the postmodern world has taught us is that the instrument is the critical context that shapes the music, the texture, the sound, the tonality of the music, but the spirit is not the surface structure. Spirit is the depth. And all the instruments are playing music. From the diversity of this music, of the instruments, comes the symphony..."
Watch the video:
This content is restricted to site members, you need a
FREE
membership to view the full content.
If you are an existing user, please login
Click here
.
New users may register below
Click here
.
X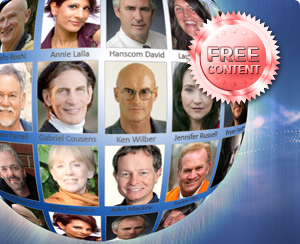 Free Membership