By Marc Gafni
"How? How do we accomplish the democratization of enlightenment? The how... The answer to the how question is two-fold. One is intention and the other is practice. Intention means, "I intend towards enlightenment." My intention in practice is not merely to obey the rules, not merely to satisfy my egoic need to be part of the whole, hot merely to be in alignment with the law.
My intention is to realize the true nature of my Identity and to have my goodness, my virtue, my love, my passion and compassion emerge naturally, spontaneously, organically from my true essence. I am actually commanded by my essence, and the command of my essence, the invitation of my essence, the Eros of my essence is far more powerful and transformative than any externally imposed command.
So the beginning is to set my intention towards my enlightenment, but not in the narcissistic, narrow way; the pursuit of a spiritual materialism, but rather to set my intention in love is to realize my true nature for the sake of the all..."
Watch the video:
This content is restricted to site members, you need a
FREE
membership to view the full content.
If you are an existing user, please login
Click here
.
New users may register below
Click here
.
X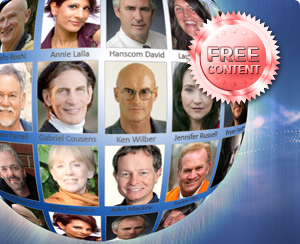 Free Membership