By Marc Gafni
"Now let's begin to understand what we mean by the democratization of enlightenment. Once we bring Eastern and Western enlightenment into a higher integral embrace by disambiguating the confusion between separateness and uniqueness and therefore integrating the best intuition, insight and spiritual breakthrough understanding of both Eastern and Western enlightenment then we can have a genuine conversation about the democratization of enlightenment.
Every human being is a Unique Self. Every human being is a True Self. Every True Self is unique. There is no True Self in the manifest world which is not unique. Once we embrace uniqueness again as the expression of individuation, meaning the individuated expression of True Self, the personal face of essence, that is you, God's signature written all over you, is God appearing in you as you, that's Unique Self, we've removed the counter-intuitive sense of enlightenment which creates an obstacle and stands between the average human being who experiences their uniqueness and can't understand an enlightenment teaching which tells them to reject their uniqueness.
Now we understand that the average intuition, the normal teaching of the human being which embraces uniqueness is correct and the enlightenment teaching that tells the human being to leave uniqueness behind because it conflates separateness and uniqueness is incorrect, at best partial..."
Watch the video:
This content is restricted to site members, you need a
FREE
membership to view the full content.
If you are an existing user, please login
Click here
.
New users may register below
Click here
.
X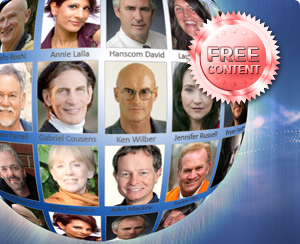 Free Membership