By Marc Gafni
It is time for a radical democratization of enlightenment.
It used to be that enlightened living was for the elite. The few great lovers, saints, and sages throughout history reminded us that something more was possible, that there was a better way to live, that joy and overflowing love could and did exist, at least for some, as the animating essence of everyday life.
This tiny elite of subtle and evolved minds and hearts held alive for all of us the possibility that human beings could genuinely realize a transformation of identity, that they could truly evolve from their small constricted egos into spacious, dynamic, enlightened beings. In days gone by, we relied on this elite to guide our world. Today, that age has passed. The old elite no longer has the power to guide us. We can no longer hope that in some room somewhere, in the halls of spiritual power or the inner chambers of an ashram or temple, there are holy, wise people upon whom we can rely for our salvation.
This content is restricted to site members, you need a
FREE
membership to view the full content.
If you are an existing user, please login
Click here
.
New users may register below
Click here
.
X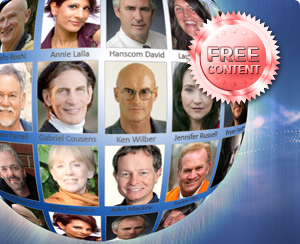 Free Membership