It is a jungle out there, and it is no less true about spiritual life than any other aspect of life. Do we really think that just because someone has been meditating for five years, or doing 10 years of yoga practice, that they will be any less neurotic than the next person? At best, perhaps they will be a little bit more aware of it. A little bit. It is for this reason that I spent the last 15 years of my life researching and writing books on cultivating discernment on the spiritual path in all the gritty areas""power, sex, enlightenment, gurus, scandals, psychology, neurosis""as well as earnest, but just plain confused and unconscious, motivations on the path. Along with my partner, author and teacher Marc Gafni, we are developing a new series of books, courses and practices to bring further clarification to these issues.
Several years ago, I spent a summer living and working in South Africa. Upon my arrival I was instantly confronted by the visceral reality that I was in the country with the highest murder rate in the world, where rape was common and more than half the population was HIV-positive""men and women, gays and straights alike. As I have come to know hundreds of spiritual teachers and thousands of spiritual practitioners through my work and travels, I have been struck by the way in which our spiritual views, perspectives, and experiences become similarly "infected" by "conceptual contaminants"""comprising a confused and immature relationship to complex spiritual principles""that are as invisible, yet as insidious, as sexually transmitted disease.
The following 10 categorizations are not intended to be definitive but are offered as a tool for becoming aware of some of the most common spiritually transmitted diseases.
This content is restricted to site members, you need a
FREE
membership to view the full content.
If you are an existing user, please login
Click here
.
New users may register below
Click here
.
X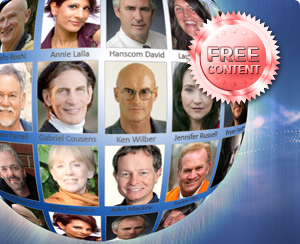 Free Membership
5

Responses to "Ten Spiritually Transmitted Diseases by Mariana Caplan"
Trackbacks/Pingbacks