By Kathleen Brownback
Note: This blog post is adapted from "Teaching Marc Gafni's 'Unique Self' Enlightenment in the Classroom: Reflections from a Phillips Exeter Class in Mysticism (for the annual conference of the Association for Contemplative Mind in Higher Education, November 2011, Amherst College)."
A new course introduced at Phillips Exeter Academy in the spring of 2011 began with these words on the syllabus:
What we are about to explore has many names. It has been called the mystical tradition, the perennial tradition, the direct path, the path of the heart, the journey to (and with) the beloved, the practice of yoga, and the contemplative tradition. Aldous Huxley called it "the science, not of the personal ego, but of that eternal Self in the depth of particular, individualized selves, and identical with, or at least akin to, the divine Ground." What these traditions share is the understanding that there is the possibility of union between the self and whatever we might call Ultimate Reality or God or Spirit, and that this union is primarily realized through a path of spiritual practice.
There is no possible way to make a comprehensive study of all these traditions in one term, and no need for us to do so. The main goal here is to locate various paths within the religious traditions, and to begin to understand what is meant by "spiritual practice."
As the first teacher of this class, my main goal was to engage the students in a deeper understanding of ego development and the way in which the contemplative or mystical dimension of religion could help them both intellectually and practically as they move into their adult lives.
Phillips Exeter is a secular independent secondary school in New Hampshire, an hour north of Boston, with a 200-year history as an academic powerhouse for boys. It became coeducational in 1972 and has retained its high academic distinction, with all students headed for college and many to the top schools in the country.
The students are bright and lively and curious. But as anywhere, they struggle at times with nonacademic life circumstances that have the capacity to affect their intellectual engagement""a superficial and highly commercialized teenage (and often adult) culture, a pervasive unease about the future of their society in an era of environmental and economic challenge, and for some, personal or family histories of addiction or depression. For this reason I sought out texts and readings that were inclined to prompt questions at the interface of psychology and religion. I had the sense that these would speak to students in both an academic and a personal way, as in fact they did.
In this paper I will first describe student background and interest, then give a brief overview of the course, then focus on the work of one scholar and teacher, Marc Gafni, whose writing in particular spoke to the students in a powerful way.
In the course of the term I had to develop and articulate to myself my own changing philosophy of teaching, which I began to explore in a 2009 article in the Exeter alumni/ae bulletin entitled "In Pursuit of Truths."
I will describe this evolution more deeply at the end of the article, but also briefly mention it here.
This content is restricted to site members, you need a
FREE
membership to view the full content.
If you are an existing user, please login
Click here
.
New users may register below
Click here
.
X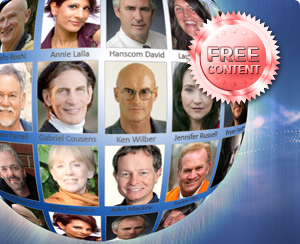 Free Membership