Posts Tagged:

Essays and Articles
Reprinted from the Huffington Post
If somebody had to live my life, why did it have to be me?!
As a young woman on the spiritual path, I was always both intrigued and bothered by the concept of karma. It just didn't seem accurate that everyone I knew who remembered a past life was a princess in Egypt or a king in medieval Europe. Or perhaps they had done something really terrible in a past life and they were being punished by God by not being able to get pregnant or running into continuous relationship landmines. The deeper principle of karma called to me, while many of the explanations seemed superficial and overly linear. So I did what any diligent young spiritual journalist would do, approaching each spiritual teacher or great yogi I met on my travels, and asking "What is karma?" and over the years try to sift through it all.
My conclusion, to date, is twofold: 1) The deeper principles of karma are so subtle and intricate that a lifetime of skillful inquiry and practice are necessary to begin to near a real understanding of it; 2) Viewing karma through the lens of deep psychology provides a means to approach the question of karma in a user-friendly and practical way.
Our personal psychology is how our karmic patterns show up in this lifetime. A general Buddhist or Hindu perspective on karma suggests that the individual soul moves through consciousness lifetime after lifetime, incarnating again and again in the school of life in order to complete various tasks and lessons, and to release contractions of consciousness.
This content is restricted to site members, you need a
FREE
membership to view the full content.
If you are an existing user, please login
Click here
.
New users may register below
Click here
.
Discerning the Patterns that Connect
Summary: In the excerpt below from his June 2011 TEDxSinCity talk "Your Unique Self: The Future of Enlightenment," Dr. Marc lovingly draws our attention to the shared story of World Spirituality emerging at this moment in intellectual history. What we yearn for and already share, in spite of the many ways we focus on what divides us, are the deep structures of meaning we can know first-hand""in our first-persons""and that we can reveal using the Eye of the Spirit.
Excerpt from TEDxSinCity, June 2, 2011
The profound need that we have is to live in a story that's real, to live in a story which hasn't been deconstructed. To live in a metanarrative in which we actually understand in some profound way that that which unites us is so much greater than that which divides us. To live in a shared context of meaning, when through the virtual realities that we all live in, there's a kind of metanarrative. There's a kind of shared depth of meaning structures that actually create a global commons""not only of industry, not only of capitalized globalization, not only of commerce, but a global commons of deep structures of meaning.
And, out of that impetus, we began this vision of unfolding World Spirituality. What a world spirituality is at its core is a reclaiming of a shared vision, a yearning to identify: what are the patterns that connect? A yearning to understand: what are the depth structures that actually unite us?
"¦[A] world spirituality is not interfaith. It's not interfaith. Interfaith was very lovely when it started. It was beautiful, it was respect, it was honor. But, it lacked a deep engagement in the depth structures of Spirit. Someone once said that interfaith""and I can say it this way because I'm a rabbi, I get to say it""was when Jews who didn't believe in Judaism got together with Christians who didn't believe in Christianity and discovered they had a lot in common. So, there was something very kind of pallid about it. You know, the opposite of the holy is the superficial.
Then, we had the perennial philosophy, and the perennial philosophy on which Ken and I both cut our teeth is basically the shared depth structures of all the great traditions as that which should guide us. But that shouldn't guide us. Why not? Because the great traditions are beautiful, they're holy, they're stunning, they're sacred, they're deep, but they're premodern. They're premodern. So, if we're going to actually be guided by the shared depth structures of premodernity, we've made a regressive move. We've gone backwards. A world spirituality has to integrate the best and deepest insights of the premodern, the modern, and the postmodern. And, we have to weave those together in a vision that actually allows for a shared story that we can transmit and hold and live in.
And, it's not that the story knows everything. There's so much we don't know. We hold the uncertainty. We dance the mystery. But there's also that which we know. That which we actually can taste, we can feel, and we know it not because we have faith. We're not interested in faith. We know it not because it's a dogma that someone has told us. We know it because we have first-hand, first-person experience after having done experiments of Spirit"¦. We've gathered the results. We've checked them with the community of the adequate, which is precisely the scientific method. And, we've revealed, using the faculty of the Eye of the Spirit, a shared story, which actually is one that can unite us.
By Dr. Marc Gafni
The following is a condensed excerpt from the forthcoming volume Your Unique Self: The Democratization of Enlightenment.
There are five great awakening of the human spirit. Each level of awakening is to a deeper and more expanded sense of identity and consciousness.
1) Prepersonal to Personal Awakened Self. The first great awakening takes place when the human being emerges from the slumber of immersion in the Great Mother. In the dawn of human existence, the separate self has not yet emerged. This self was, to varying degrees, identified with nature and the immediate environment with no sense of an individuation. At this level, there is no sense of larger frameworks of time beyond the immediacy of the present moment or present day. This is awakening to separate self, or level-one personal. You experience this awakening in your life in the beginning of your journey as your baby self awakens to an individuated identity as a separate self ego. This is the move from the prepersonal to the personal. It might also take place when you free yourself from any pre-personal context, such as a cult or a family system which crushes individual emergence. One expression of this awakening crystallizes in Hebrew mysticism, which affirms the human being as a homo imago dei, a separate dignified self, rooted in the divine, possessed of infinite dignity, value, and adequacy.
This content is restricted to site members, you need a
FREE
membership to view the full content.
If you are an existing user, please login
Click here
.
New users may register below
Click here
.
... and Reclaiming the Higher Obligation and Joy of Your Life
Notes on an Emergent World Spirituality based on Integral Principles.
Hi Friends, I am writing you from the road. Traveling, meetings to unfold the World Spirituality movement based on integral principles, teaching, and much more. I am delighted to be alive and to be writing to you.  I am thinking a lot of these days about how to  harness the fire of your Evolutionary Creativity.
Here are some thoughts about creativity which come from deep within the Source Code of our emerging Integral world view. What a delight and privilege it is to participate with you in the evolution of consciousness. What a wild and holy privilege it is to have this conversation with you. One of the things this blog will make clear is the trajectory of emergence from Unique Self to Love to Evolutionary Creativity.  As we connect the dots, the eros and ethos of the Great World Spirituality Awakening story comes into view. So here we go.......
This content is restricted to site members, you need a
FREE
membership to view the full content.
If you are an existing user, please login
Click here
.
New users may register below
Click here
.
by Ken Wilber
I would like to take a slightly different approach to this month's column, and instead of continuing to outline an integral approach to spirituality, give an example of its use in the real world. What I am doing in this column is quite different from the other columns on Beliefnet (namely, give a serialized overview of an integral spirituality, which can get somewhat tedious). So, let's take a break.
What follows is a foreword I wrote for a not-yet-published book called Soulfully Gay, by Joe Perez. Joe is just now seeking a publisher, so you won't yet find his work on Amazon. I won't spoil what he's written by telling you the plot, but I hope you enjoy this note from the heart and see it as an example of integral thinking in action.
This content is restricted to site members, you need a
FREE
membership to view the full content.
If you are an existing user, please login
Click here
.
New users may register below
Click here
.
Feel like all hell is breaking loose? You might be experiencing a radical transformation that could change your life for the better.
Step by Step
These are the seven steps of radical transformation.
The Wake-Up Call
You realize that something needs to change.
Holding Uncertainty
You search for methods to help you change, explore teachings and avenues, all the while being willing to live with the insecurity of being in a process of identity-shifting.
Asking for Help
You approach teachers and mentors, and you strongly appeal to the power of grace itself.
Grace, Insight, and Awakening
Grace opens the situation, creating a breakthrough, inner shift, which may manifest as new gifts or insights.
Honeymoon
Enjoying the new situation, you live in the breakthrough. It may feel like being in love.
The Fall From Grace
You lose touch with the new gifts, experience the consequences of over-confidence, and a sense of dryness or loss of contact with your Source.
Integration
You bring insight to bear on the contractions that have caused you to lose contact with grace, you apply spiritual insights to the nitty-gritty actions of life, and you experience the ripening of your breakthroughs over time.
This content is restricted to site members, you need a
FREE
membership to view the full content.
If you are an existing user, please login
Click here
.
New users may register below
Click here
.

Life as Practice and the Three Stations of Love
by Dr. Marc Gafni
The evolution of states and stages of consciousness are explicitly discussed in the great traditions. We are using the terms states and stages in the classic sense that they are defined in integral theory. By states then, we refer to experience of expanded or altered forms of awareness. These states are not permanent or stable levels of awareness, but are induced through various means, including but not limited to, spiritual practice. By stages of consciousness, we refer to stable levels of development which take place within the interior of an individual or culture, and which refer to stable achievement of new levels of consciousness. An example of stages of consciousness might be the evolution from pre-, personal–, personal to transpersonal or in a second example from ego- to ethno- to world- to kosmocentric consciousness. In this latter example, at every ascending level of consciousness there is an expanded sense of both awareness and identity. A second example might be the six to ten structure stage of interior consciousness within the life of the collective and the individual that are described in many developmental systems, one example of which is the Spiral Dynamics theory of Clare Graves.
This content is restricted to site members, you need a
FREE
membership to view the full content.
If you are an existing user, please login
Click here
.
New users may register below
Click here
.
"You need to find your Kali side," I told Annie. You may know someone like Annie. She's a production manager at a local tv station, a single mom with a busy schedule, and a really nice person. She values yoga as a doorway into peace and well-being, teaches it to troubled teens, and always stresses the importance of equanimity and other yogic virtues -- non-violence, surrender, contentment, detachment.
But Annie's approach to yoga is like her approach to life: she is so conflict averse, that its hard for her even to admit that she has negative feelings. She rarely raises her voice, and she once told me that she can't remember the last time she felt anger. But at this moment, mired in a family conflict that involves missing money, elder abuse, and shady lawyers, Annie senses that her carefully cultivated tendency to seek peace over conflict is not helping her. She's called me for advice: she wants to be told how to keep a good relationship with her brother and sister, and still stop them from cheating her mother out of her property. In other words, she wants me to give her a prescription for non-violent conflict from the yogic playbook.
Instead, what pops out of my mouth is, "You need to find your Kali side."
This content is restricted to site members, you need a
FREE
membership to view the full content.
If you are an existing user, please login
Click here
.
New users may register below
Click here
.
October, 2011
by Mariana Caplan
"We become skillful actors, and while playing deaf and dumb to the real meaning of the teachings, we find some comfort in pretending to follow the path."
~Chogyam Trunpga Rinpoche
Given that global culture has been turned toward materialistic values in a way unprecedented in human history, it is inevitable that this same ethic would infiltrate our approach to spirituality. We live in a culture that values accumulation and consumption, and it is naïve of us to assume that simply because we are interested in spiritual growth that we have relinquished our materialism -- or even that we necessarily should.
There is nothing wrong with having an "om" symbol on your t-shirt or being an avid practitioner of meditation while also enjoying moneymaking and big business, but it is useful to explore, understand and check your integrity in relationship to your choices. Spiritual materialism is not a matter of the things that we have, but of our relationship to them.
This content is restricted to site members, you need a
FREE
membership to view the full content.
If you are an existing user, please login
Click here
.
New users may register below
Click here
.
By Tilmann Haberer
"˜I am spiritual, but not religious"˜– many people make this distinction. They describe themselves as spiritual and maybe they mean by this that they follow a more or less intensive discipline such as Yoga, Vipassana or Zen. Or maybe they lay the Tarot. Perhaps they also believe that, for them, the existence of a higher order is self-understood. However, this higher order has little to do with the god spoken about in religion. For the established religions - in particular Christianity, Islam and Judaism in our part of the world - have gambled away our trust, which, for centuries, was taken for granted. Of course there are reasons for this. One of the most important of these must be that, historically, the churches often played a very disreputable role. Crusades, burning of witches, persecution of heretics and those with different beliefs, religious wars, the conquering of Middle and South America with fire and sword! The list is endless, as endless as the streams of blood and tears that the churches have caused over the course of the centuries. This list carries forward to the present day; the abuse scandals scream to heaven.
This content is restricted to site members, you need a
FREE
membership to view the full content.
If you are an existing user, please login
Click here
.
New users may register below
Click here
.
By Sally Kempton
Originally posted on Patheos.
In Part One of this series, we began to explore vulnerability as a path, and to look at what it takes to feel safely vulnerable. My meditations on vulnerability began during a conversation with a student named Roberta. Roberta had noticed that she often felt over-sensitive, too open to other people and even the pain of the world around her. In the last article, I discussed where vulnerability comes from, and the different types of vulnerability. Mainly, I tried to distinguish between the vulnerability that comes from weak boundaries, and mature vulnerability""based on real inner strength. That kind of vulnerability, what we might call radical vulnerability, is really only possible for someone who has established both strong personal boundaries, and a deep connection to her own core, the Essence, or inner Self. Here are some conclusions, along with a couple of exercises: one for creating energetic boundaries, the second for deepening your relationship with your own vulnerable self.
This content is restricted to site members, you need a
FREE
membership to view the full content.
If you are an existing user, please login
Click here
.
New users may register below
Click here
.
By Dr. Marc Gafni
I actually began to re-think the whole "meaning of life" question some years ago when I was in a hotel in Denver, Colorado. You know how hotel rooms work, there is a television, bed, a lot of towels, and if you look in the drawer next to the bed you will almost unfailingly find, at least in the United States, a Gideon bible. My suitcase with my own set of books had missed its connecting flight and I was at the hotel tired, without books and not feeling that great. And you know empty hotel rooms far from home can be the loneliest places in the world. So I open the Gideon bible.
This content is restricted to site members, you need a
FREE
membership to view the full content.
If you are an existing user, please login
Click here
.
New users may register below
Click here
.
by Sally Kempton
Originally posted on Patheos.
Growing up, I thought that the capacity for spirituality was a rare and special gift, like musical genius or natural charm. I knew only one person who seemed to have it: my parents' friend Ned, an Irish poet who regularly went off to meditate with the Trappists and volunteer at the Catholic Worker's soup kitchen on New York's lower east side. People like Ned, I thought, had been born with an ability to experience the mystical underpinnings of things, to feel oneness with others, to be nice all the time. The rest of us were stuck with our basic ordinariness and selfishness, though like piano students stumbling through the scales, we could work at being spiritual, doing our best to act 'as if' we actually felt agape, spiritual love, or trying to sense a connection with the sacred.
This content is restricted to site members, you need a
FREE
membership to view the full content.
If you are an existing user, please login
Click here
.
New users may register below
Click here
.
by Mariana Caplan
Originally posted on the Huffington Post.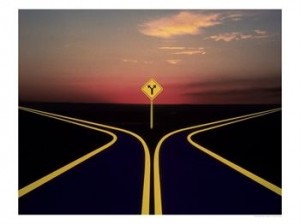 There is great debate, and in many cases a sharp divide, between practitioners of psychology and those of spirituality. On one end of the spectrum, most of mainstream psychology does not concern itself with issues of consciousness and spirit and rejects what is not scientifically quantifiable. On the other end, many contemporary spiritual traditions view the psyche as an unreal construct and believe that psychological work is an indulgent reinforcement of the story of the false self.
This content is restricted to site members, you need a
FREE
membership to view the full content.
If you are an existing user, please login
Click here
.
New users may register below
Click here
.
by Sally Kempton
Originally posted on Patheos.
Roberta approaches me during a break in an urban workshop. Retreats and workshops, she explains, leave her feeling so wide-open that she'll often find herself picking up other people's energy and moods. She'd left the workshop the night before, gone out on the street, and felt overwhelmed by the Saturday night energy of the city. Not just the cars honking and the music, but the people who passed her by, and even her own boyfriend.
I look at her""tall and blonde and thin""and asked her if in general she feels vulnerable. She burst into tears. "I want to be open," she said. "But I feel so raw!" Raw, in this case, is another word for vulnerable. And Roberta's struggle is a real one.
If you've done much yoga, meditation, or even deep psychological work, you may have felt something similar. When I was first spending time around my teacher, the energy generated in meditation would sometimes leave me feeling weepy and irritable, hypersensitive, even overwhelmed. No one had ever told me that the first (and many subsequent) stages of opening the heart could feel like exposing a wound, or like taking the lid off of a Pandora's box of old, unprocessed griefs and fears.
Nor did I realize, until years later, that fielding these feelings of vulnerability is not optional, nor even personal to me, but an actual part of the yogic process. Yoga, after all, is not an escape from life, but a way of taking yourself into life's pulsing heart. As you do that, you will inevitably meet your own vulnerability. Just as vulnerability and rawness are synonymous, so are vulnerability and openness. In other words, to find your way to true openness of heart, you need to pass through the forest of vulnerability.
This content is restricted to site members, you need a
FREE
membership to view the full content.
If you are an existing user, please login
Click here
.
New users may register below
Click here
.
by Mariana Caplan
Originally posted here on the Huffington Post, 8/13/2011.
Many people get disillusioned on the spiritual path, and it is not because spiritual practices and approaches are not effective -- they are. If we sincerely engage spiritual disciplines -- whether meditation, contemplation, yoga or prayer -- our practices will bear fruits. We will have more experiences, insights, moments of connection with presence, oneness or divinity. The problem is not spiritual technologies and practices. Spiritual teachers do not routinely fall into scandals around power and sexuality because the practices they engage and teach do not work. Spiritual students do not become disillusioned with spiritual life because they are not practicing sincerely enough. If we look closely, we see that these practices do work, and that part of our lives actually are improving.
So why isn't this making us ultimately happier? Improving our relationships? Diminishing our reactivity? Depression? Anxiety? Through working with hundreds of spiritual teachers and practitioners in the western world, I am convinced that spiritual work alone does not address many of our deepest psychological knots and traumas, nor does it provide tools to address our wounds in relationships that block us from fulfilling our deepest longings, dreams and spiritual possibilities.
We get stuck because we have not integrated the psychological wounds and traumas that live within our bodies and keep repeating themselves again and again through unfulfilling, if not self-destructive, behaviors and dramas in our lives. We engage in spiritual bypassing, hoping against our often-better judgment, that our spiritual practices will remove our unpleasant emotions or help us to transcend our relationship challenges.
This content is restricted to site members, you need a
FREE
membership to view the full content.
If you are an existing user, please login
Click here
.
New users may register below
Click here
.
by Mariana Caplan
[adapted from Eyes Wide Open: Cultivating Discernment on the Spiritual Path©, Sounds True, 2009]
Some things just don't want to die. Much to my surprise, a little piece I published over 10 years ago, about a certain type of spiritual guy I found myself dating in my early twenties, set alight a dormant flame throughout the world. Originally published in the anthology "Radical Spirit," "Zen Boyfriends" was rapidly translated into multiple languages, and I soon learned that Zen boyfriends were found in Italy, Spain, France and even communities in Thailand and other parts of Asia.
More years on the path brought more Zen boyfriends and infinite variations on the theme, not only for myself but from my clients and from readers and seekers everywhere. "Zen Boyfriends" eventually resurrected itself as a musical produced by Oregon musician Mark Steighner, and it was finally updated and reproduced in the San Francisco Bay area by me, with musician Anastasi Mavrides and actress Suraya Keating, to sold out audiences. I hope you enjoy the snippets from the original writing and revised theater production, and please share your stories!
***
At a certain stage in my own spiritual development, I began to attract a new breed of men that over time I came to call "Zen boyfriends." I use the term "Zen" loosely here, because a man doesn't have to be a Zen Buddhist to fall into this category. He could be a Tibetan Buddhist, a Sufi, or even a practitioner of some obscure brand of yoga. The more rigid the tradition, the better for this type. What defines a Zen boyfriend is the manner in which he skillfully uses spiritual ideals and practices as an excuse for his terror of, and refusal to be in, any type of real relationship with a woman. He is both too identified with his balls to become a celibate monk, and at the same time too little identified with the wider implications of them to take responsibility for them. The result: a righteous, distant and very intelligent substitute for a real man.
Andrew was a great example of a Zen boyfriend. This is how a typical morning went in our love nest:
At 4:30 a.m. his alarm sounds. "Andrew, your alarm is going off."
"Press the snooze."
I oblige. Then at 4:38 it goes off again. "Andrew, get up!"
"I'm too tired."
By the fourth snooze I was wide awake, while he dozed away like a baby in arms. When he'd finally open his eyes sometime around 5:30, I was undeniably and un-spiritually pissed off. Without even a word or a glance in my direction, he would roll out of bed and head for the bathroom. I would listen with mounting rage as he gargled his Chinese herbs, did an hour of tai chi on the creaky hardwood floor, and then adjusted himself on his zafu to meditate. Often I would get up and meditate as well, but since I didn't practice the same form of meditation as he did, he said we couldn't practice together. The argument was always the same:
"Why do you set your alarm if you're not going to get up?"
This content is restricted to site members, you need a
FREE
membership to view the full content.
If you are an existing user, please login
Click here
.
New users may register below
Click here
.
by Paul Pinegar
"Why a new Center for World Spirituality?", you may ask. We certainly have more spiritual groups, churches, outposts, declarations of specialness, than ever before populating this planet. Indeed it is an easy argument to make that religions and declarations of a special connection to God are causing more wars and divisiveness on this planet than they are fixing. But we are living in an unprecedented time on our planet.
We have two forces converging that are powerful and potentially all consuming for us living on earth today, both urgently calling for a new focal point for a world spirituality. One force combines powerful interlocking threads for change that almost defy description in their enormity and urgency to be addressed. The climate change argument is now virtually conceded by both sides. It is happening with unparalleled speed and devastating consequences. From Japan's tsunami to international forest fires; from pollution and ocean dead zones to rapidly dwindling resources to sustain an ever exploding population, we are decimating this planet.
Another thread in this first interlocking force is our economic vulnerability. Greece and Portugal hang in the balance. The US Congress just overcame gridlock over raising the debt ceiling. Even by dodging this bullet we still hang precariously close to the cliff of disaster. Leading economic indicators predict major forces that will cause disruption globally in our near future. We seemed to not learn the lessons of near collapse of only three years ago, as the rich and poor continue to go in opposite directions.
A third thread in this interlocking force is our vulnerability to global viruses. We could have new outbreaks of bird flu, or various other contaminants making all of us increasingly vulnerable to a new global epidemic. With our global interdependence for food and water, and our sophisticated transportation systems delivering goods and services at blinding speed, we are more vulnerable than ever to toxins, poisons and other diseases infecting large portions of the planet instantaneously.
Finally in this first force for unprecedented change we have all the breakthroughs that are rapidly changing everything about how we live, locally and globally. We have the obvious interconnections of the internet. From the recent sex scandals to the social outbreaks in the middle east, we are now more than ever a global village. This has brought to the national stage the old quaint saying that if you want to know everyone's business, move to small town. Our planet has now become that small town. The crisis is that our small town is exploding at the seams.
Simultaneous, explosive, and mind bending advances are occurring in virtually every field in today's world. In health care, just to name one arena, we are creating nanobots, small micro computers that already can go inside the human body and isolate out previously incurable diseases. We are becoming bionic beings as well, as new discoveries allow us to increasingly replace worn out or diseased body parts with new, better functioning replacements. All of this is highlighting for our species that we may be on the verge of beating death. We may, in the next 20 -30 years, have discovered the means to live forever. The implications for philosophies and all religions are enormous.
The second major force calling urgently for a new center for world spirituality converges around the increasing millions of people around the globe looking for something beyond all the chaos, potential disaster and uncertainty. While major religions and denominations continue to exist, many of these historically thriving churches are struggling to survive. (My own seminary recently graduated 6 students into the ministry. They and many other denominations are having to sell off property and holdings just to continue to exist.)
This holding pressure in major religions is being counterbalanced by a continuously exploding number of people who believe in some spirituality, some force behind the fear, terror and uncertainly of everyday life. Millions of people around the world believe in some spiritual force at work, often vaguely defined and not limited to a particular religion or belief system.
I am very grateful to my traditional Christian roots. I don't want to see my denomination die. My childhood church gave me a safe haven to meet friends, talk to my ministers about life's struggles, and know that wherever I went I had a spiritual home.
I believe my spiritual journey to today mirrors the millions around the world believing that there is something, some force behind what is, calling us home. Two threads in this powerful force weave us into a new global connectivity. I grew outside my Christian roots and became exposed to eastern religions and meditative practices. This exposure heightened and deepened my belief in some spiritual force at work. Indeed I experienced in ways I never thought possible my old, familiar Christian bible teachings. Teachings like, "God is love," "the Word became Flesh," and "Losing your life is to find it," all came to life for me through eastern meditative practices and disciplines. So one force calls us inside with a deeper experience of luminosity and love unfolding. Now the words of our childhood church classes come to life in new ways, thanks largely to eastern practices. I have grown to see that a true spiritual path is much harder, more disciplined and yet more rewarding than I could have imagined.
The other thread called me outside myself to a world in need. This outward pull is captured in the African tribal phrase, "when you pray, pray with your feet." All the while I grew up on this planet that was increasingly becoming a small town, indeed a small town under siege.
While millions like me have had similar experiences in their own growth another converging thread in this spiritual force has continued to develop. The eastern meditators and gurus mostly realized that meditation alone wasn't going to give us a free pass to heaven. We still have to return to the world with all its challenges and uncertainties.
So here is the paradox. There is growing evidence we may not survive our current world state, a state we have largely put in peril by our own hand. Yet we have, at the same time, a convergence and highlighting of Spirit, Consciousness, of Presence that underlies it all, a Presence that is and will be, beyond what we do or don't do to save this planet.
Those of us who experience this paradox, this dilemma, increasingly want to find each other, to dialogue, to exchange ideas and hearts, from around the world. We want and need a global connection to one another and this unfolding Consciousness, listening, celebrating and returning to experience Spirit in and through all of life's uncertainties.
We indeed have become this small town in a whole new way, yet we still search for that church, synagogue, mosque, or other unique ritual space on the hill. We need to find new, emergent ways to enliven our traditional religious roots, now in many cases suffering and feeling challenged to be relevant. And we also are looking for ways to redefine what being a spiritual community means for our time.
Now more than ever we need a Center for World Spirituality. This Center gives us opportunities to reclaim and reinvigorate our new paths, our global interconnectedness, and our deep drive to celebrate and understand it all. One of life's true paradoxes is this: we are all one, yet we are all uniquely different. A Center for World Spirituality provides a holding vessel for us to find, nourish, challenge and support one another. We can connect virtually and in real time to address life's tragedies while we celebrate life's gifts.
Paul Pinegar has a BA in political science, placing me in the world at large with all its richness, dramas and contrivances. I have a Masters in Theology, which reflects my ongoing curiosity and dance with the sense that there is something beyond what is, or what we see and touch. The final leg to my official education is my Ph.D. in psychology, rooting all I do in a deep commitment to going inside""the greatest mystery of all""and then engaging the world from that deep personal space. I stand supported by this three-legged stool, helping leaders around the world deepen and increase their impact and expressed purpose. From banking, military and business executives to non-profit, philanthropic and educational leaders, I continue to see and facilitate our unfolding richness as we struggle with challenges and lightning-speed inventions and breakthroughs.
by Sally Kempton
In my late 20s, as a recovering existentialist in the midst of a life-crisis, I came across  he Bhagavad Gita, and read for the first time Krishna's wordson dharma. You probably remember the situation: the warrior-prince Arjuna, paralyzed by confusion at the prospect of having to kill his kinsmen in a war, begs his friend and teacher, Krishna, for help. Though Krishna's response touches on every essential aspect of the inner life, from how to meditate to what to expect when we die, the lines that struck me were these: "You are a warrior," Krishna tells his pupil, "your svadharma, your personal duty, is to fight. Therefore, stand up and do battle. Better your own dharma badly performed than the dharma of another done perfectly."
Is it possible to read that sentence without asking yourself the question "What is my dharma?" I felt that I'd suddenly found words for a question I'd been trying to formulate my whole life. I made my living as a writer""was that my dharma? I'd just begun serious spiritual practice""was that my dharma? I had a life-long aversion to the conventional rules of society""was that a sign that I was out of line with dharma, or simply that I followed a dharma that was uniquely mine? Was there really, as Krishna's words seemed to imply, a blueprint for right action, perhaps lodged in my DNA, that could provide my own personal path to truth? Was that the clue to the question that had confused me for most of my life, "What am I really supposed to be doing?"
Years of practice have convinced me that there is such a thing as personal dharma, and that unless we're in touch with it, we're out of touch with our real source of strength and guidance. When we are inside our dharma, spiritual growth seems to happen naturally. When we aren't, we feel stuck and stymied not just in our work and relationships, but in our inner life as well.
This content is restricted to site members, you need a
FREE
membership to view the full content.
If you are an existing user, please login
Click here
.
New users may register below
Click here
.
by Trevor Malkinson
"To refuse the call means stagnation. What you don't experience positively, you will experience negatively" - Joseph Campbell, The Hero With a Thousand Faces
In the Hero's Journey "˜monomyth' that Joseph Campbell discovered scattered throughout the world's mythological traditions, the journey always starts with the call to adventure. The hero or heroine, often an average unsuspecting person, is summoned to leave the safe confines of their world and journey into the unknown on a quest they don't yet understand. In the 20th century, two major motion picture trilogies- Star Wars and The Lord of the Rings- gave epic representations of the hero's journey, and people flocked to these films en masse. Why are we so drawn to these depictions of the hero's journey and the adventure of taking up "˜the call'? What exactly is the calling, where is it emanating from, and why are we so attracted to it?  This article is an extended reflection on the nature of the call and how it shows up in our religion, our art, our culture, and perhaps most importantly, in ourselves.
*******
This content is restricted to site members, you need a
FREE
membership to view the full content.
If you are an existing user, please login
Click here
.
New users may register below
Click here
.