On the Pain of Eros: Opening to the wounds of love
I have written before of the beauty of Eros—the divine life force—and how our sexuality models the greater movement of Eros in our lives
By Eros I mean the fullness of presence, inner space, participating in the yearning force of being and the experience of wholeness when we realize the truth of our interconnectivity....
I have written how sex can open to Eros, teach us to understand Eros and to live from its full and passionate source.
But there is another side to Eros. In this aspect Eros shows itself to be a ferocious ally. While the sexual does model the pleasure and beauty of Eros, it also models the pain that inevitably comes from our loving. Eros manifests fully only if we are willing to revel in its pain as well as its pleasure.
We are confused about sexuality and about loving. That confusion is the source of much of our pain. When we see love clearly, we recognize the truth that the Persian poet Hafiz described:
Love is grabbing hold of the Great Lion's mane

And wrestling and rolling deep into Existence

While the Beloved gets rough

And begins to maul you alive.
Like so many of us, I once believed it possible to find a way out of the pain of Eros. I believed in a version of love fulfilled through commitment to the fullness of the moment, through loving gestures, clearly stated intentions and a heart that stayed open even when it hurt. I believed in love that was passionate and wild even as it was broad, inclusive and forgiving. I thought it possible to create a private world where the integrity of love and honest desire trumped convention. I thought the dilemmas love presents were solvable if I were earnest enough, authentic enough, and honest enough in communicating the truth of who I was and the fullness of my delight in another's being.
I didn't take into account the ruthless side of Eros—the aspect of Eros that does not let us cut this kind of a deal.
Eros at its heart is wildly uncompromising. Eros insists that we live a fully embodied life, one that includes pain, loss, confusion and bewilderment. Eros is fierce and unrelenting.
It won't be captured, cajoled, or confined to the realm of the comfortable, particularly when the ego is trying to settle into an untrue version of Love.
Hafiz writes:
True Love, my dear,

Is putting an ironclad grip upon

The sore, swollen balls of a

Divine Rogue Elephant

And Not having the good fortune to Die!
There is a famous Zen koan about a master who teaches by giving students a thorough beating. No matter what question the student asks, the beating comes just the same. When the student attempts to answer the question, he receives a beating. When the student remains silent, he gets a beating. When the student attempts to escape or withdraw, he still gets a beating. Eros often teaches like that Zen master, giving a complete knock-out, foot to- groin, nose-smashed-against asphalt pummeling. Eros demands that we experience pain, injury, and the collapse of self—even that we recognize suffering itself as its loving touch.
This content is restricted to site members, you need a
FREE
membership to view the full content.
If you are an existing user, please login
Click here
.
New users may register below
Click here
.
X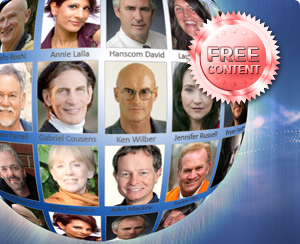 Free Membership