By Marc Gafni
Part I: The Question
One of the great teachings of the Integral Consciousness, which informs the emergent World Spirituality, is that frameworks matter.
The old world of the great traditions understood this very well. The framework is the meta-narrative, the big picture or worldview, the Great Story through which we interpret our experience.
To date in history, there have been three primary Great Stories. The pre-modern story was the story of simplicity, what I would call first simplicity. In terms of depth and interior enlightenment, this story was anything but simple in the simple-minded sense of things. It was the greatest interior view of the depths of kosmos, ever disclosed by the great human faculty of perception""the eye of the spirit. It was nonetheless, simplicity, because in large part[1], it claimed to have clear-cut answers to many of the great questions of Who we are, Why we are here, and Where we are going. Particularly, it claimed to offer clear and simple explanations of why human beings suffer or, said slightly differently, why bad things happen to good people. The Story was painful but simple. Suffering was a direct and clear part of the divine plan which human beings""if they looked deeply enough""were capable of understanding.
The Great Story of the old traditions was rejected by modernity and post-modernity. The profound simplicities were undermined and human kind found itself living in vast complexity. First Simplicity was replaced by a new complexity.
This content is restricted to site members, you need a
FREE
membership to view the full content.
If you are an existing user, please login
Click here
.
New users may register below
Click here
.
X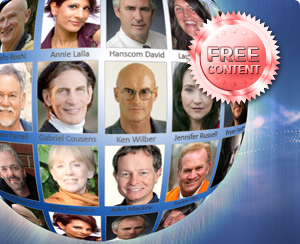 Free Membership