By Joe Perez
Every holiday season the cultural discourse includes an especially heavy dose of anti-materialistic messaging. The excesses of consumerist culture are especially visible in distorted forms, such as the spectacle of shoppers at Black Friday and Boxing Day creating mobs which are so fierce they have resulted in violence and the trampling of shoppers. It appears to be a truism that materialism is bad.
Psychological research into materialistic values is sparse but surprisingly uniform in that the studies by and large find materialism harmful and detrimental to measures of mental health and well-being. It appears quite likely that as people have less materialistic values the happier they get. But it is not clear that researchers have gone far enough in elucidating the connection between wealth and wellness.
Informed by an Integral perspective which considers the level of consciousness at which value combinations occur, it is striking that materialistic values are concentrated at an Achievement-oriented level (orange) which is highly individualistic and acquisitive, and post-materialistic values are concentrated at a Pluralist-level (green). It is likely that existing studies of materialism have not paid attention to the importance of considering distinctions between different levels of consciousness, and therefore have come to inaccurate or at least partially true conclusions.
This content is restricted to site members, you need a
FREE
membership to view the full content.
If you are an existing user, please login
Click here
.
New users may register below
Click here
.
X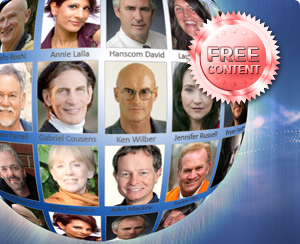 Free Membership
Trackbacks/Pingbacks