Dear Andrew, Annette, Helmut, Marc, Richard, Sebastian, Terry, and Thomas,
The Integrales Forum started the ongoing discussion with their publication of their position paper in April 2010 concerning a school and science of integral evolutionary spirituality and developed criteria for an enlightened spirituality by providing a checklist and/or framework for spiritual teachers to provide orientation. We submitted this paper to a number of spiritual teachers in English and German with the request that they respond. To our delight many teachers who were ready for this dialogue replied and it is to you (and all other teachers who wrote to us) that we would like to respond now.
First of all we would like to provide an overview revealing the topics to which we received responses, where there was consensus but also to diverse issues that were emphasized and even differences in opinion expressed. Finally, we would like to make suggestions as to how this discussion can be continued.
The diversity in the presented perspectives enables us even now to take a more comprehensive view of this topic. In this way, and working together with you, we can increase and sharpen our awareness for an enlightened spirituality in the 21st century and at the same time humbly, yet radically, devote ourselves to the great mystery of our own being and becoming. The current events happening in the world today make us even more aware of the urgency of this undertaking.
This content is restricted to site members, you need a
FREE
membership to view the full content.
If you are an existing user, please login
Click here
.
New users may register below
Click here
.
X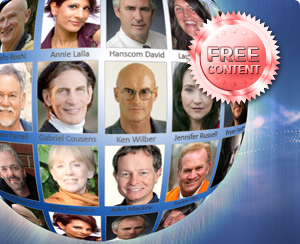 Free Membership