So why would a postmodern yogi pray? For at least three reasons: One, because prayer softens the armor around your heart, and actually helps you receive grace...
by Sally Kempton
Let's start with full disclosure: I pray for parking spaces. In fact, I pray for a lot of things. Some of my prayers could be called spiritually correct. I pray for deeper love; I pray for enlightenment; I pray for people in trouble. I pray for my actions to be of benefit to all and for an end to human suffering.
But I'll also pray for a workshop to go well or for answers to a problem I can't solve. Sometimes I pray for the fun of it, or because I feel bad about something I've done and am hoping the universe will extend forgiveness. And, when I'm circling a block in downtown San Francisco or New York City, I pray for a space to open up for me. A lot of the time, it works.
Mostly though, I pray because it's the most direct practice I know for communicating intimately with the divine. Prayer creates connection, sometimes with almost shocking immediacy, to the grace-flow of the universe. That's why the great prayer practitioners, like Rumi or Teresa of Avila, tell us that it doesn't matter what state we're in, or even what our motive is when we begin prayer""as long as we're willing to give it a go. "If you can't pray sincerely, offer your dry, hypocritical prayer," Rumi writes, "for God in his mercy accepts bad coin."
This content is restricted to site members, you need a
FREE
membership to view the full content.
If you are an existing user, please login
Click here
.
New users may register below
Click here
.
X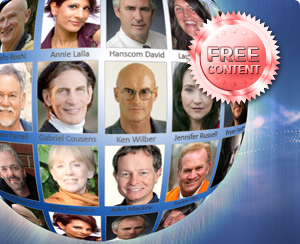 Free Membership
3

Responses to "Prayer for Postmoderns: Part 1"
Trackbacks/Pingbacks