Note: The following article is an English translation by Kerstin Tuschik of an article by Tom Steininger and Sonja Student regarding perspectives of a new spirituality for our times. It was first published in the German magazine EnlightenNext Impulse. 
TOM STEININGER: Of late we have spoken a lot about the Authentic Self and the Unique Self. [The Authentic Self teaching is widely associated with spiritual teacher Andrew Cohen among others and the Unique Self teaching with Marc Gafni and his book Your Unique Self.] This discussion is about how we can find a new understanding of spirituality in the 21 century. Is there also a new self-perception emerging through this new spirituality, a new spiritual self-concept?
SONJA STUDENT: Yes, at first we realize that in a new spirituality the evolutionary perspective plays a very important role. In the spirituality of today it is not only about realizing the timelessness or the primordial ground of being. In our inside we have to attend to other dimensions as well. This exceeds the classical terms of enlightenment. In these matters we cannot rely exclusively on the mystical traditions or the great world religions any longer. This is why the Integral Theory says that it is not only about waking up, but simultaneously about the process of growing up. We have to take care of becoming adult and developed personalities as well.
TS: Yes, we need both. The mystical teachings are about waking up, enlightenment. Many integral or evolutionary interested people forgot how important the dimension of the Absolute is, how important transcendence is. This dimension however takes center stage in all the traditional, mystical paths. In the East one speaks about the experience of Being, in Buddhism about the emptiness, the Christian mystics called it the direct experience of God.
This content is restricted to site members, you need a
FREE
membership to view the full content.
If you are an existing user, please login
Click here
.
New users may register below
Click here
.
X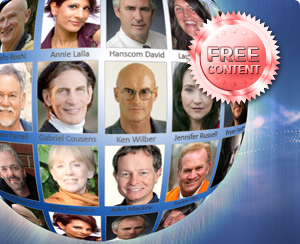 Free Membership
Trackbacks/Pingbacks