By Oleg Linetsky
Open letter to Ken Wilber and integral teachers
Dear Ken,
First of all I would like to express my deep love and gratitude for the light of wisdom you bring and your incomparable contribution for the good of sentient beings. Your works had a great impact on my own life, for which I am very grateful to you. On my journey through the pages of your books I experienced a true divine joy.
In this letter I would like to illuminate a side of the Integral Approach (IA) which up until now remained in the darkness, i.e. boundaries. Just like any other objects inside the quadrants, boundaries are objects that can be felt and realized, so they cannot be ignored and left outside the integral map. There are boundaries, even though also illusory for the non-dual witness.
In the natural state of non-dual oneness it becomes clear that all forms arise from the light of primordial ground, and even boundaries are a concentrated light of clarity of the nature of the mind and the final barriers on the way to the inexpressible. They are the very core of our feeling of aliveness and awakeness. They let us feel joy and suffering of life and make life meaningful. The message about boundaries (as five elements, fivefold mahabhuta or five skandhas) came to us from ancient traditions dating back thousands of years. This message is as valuable for humanity as The Great Chain of Being. There is a special method which lets us study boundaries today even in our usual waking state. Boundaries are the missing link between the absolute and the relative, emptiness and form, spirituality and religion, IA and its popularity.
Today we see that the message about boundaries actually describes the mechanism of conscious evolution, understanding of which can promote a progress of humanity towards 2nd tier and simply help us living from the deepest part of us that you and Marc Gafni call the Unique Self. Five boundaries described here are right about how to live in resonance with our Unique Self and how to resolve the problem of wise choice in everyday life using an integral approach.
This content is restricted to site members, you need a
FREE
membership to view the full content.
If you are an existing user, please login
Click here
.
New users may register below
Click here
.
X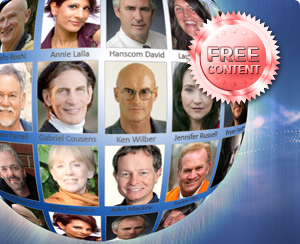 Free Membership
Trackbacks/Pingbacks